Italian election could see right-wing, populists rise to power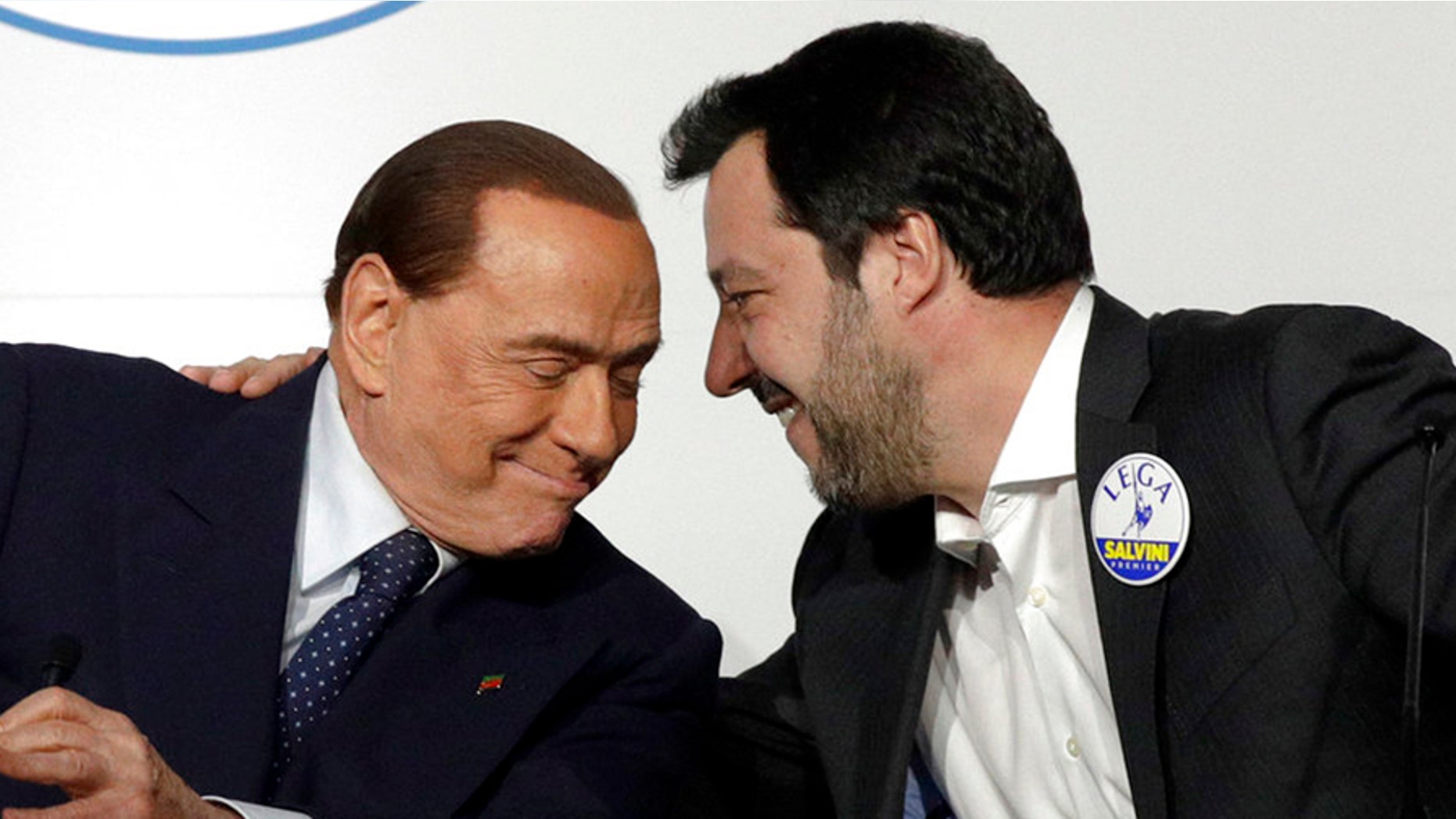 Italians go to the polls Sunday in an election where mass migration is a top issue, and where populists and the right wing could sweep out the sitting left-wing government -- or there could be a stalemate.
The election takes place amid a tumultuous political backdrop. A lagging economy, high youth unemployment, concerns about the European Union and widespread concerns about mass migration are the main issues at the heart of the election -- all which have led to a surge in popularity for right-wing and populist parties.
The voting on Sunday will likely be only the first step, with polls indicating a hung parliament is the most likely outcome, with no party or coalition having the votes needed for a majority government.
A Five-Star Election?
In the lead, according to the polls, is the populist 5-Star Movement -- a party founded by Italian comedian Beppe Grillo that eschews traditional left/right labels, rejects traditional Italian parties. It has dropped its calls for a referendum on Euro membership and also kept its distance from some of the hardline immigration rhetoric pulsing through the country.
Yet, polling at about 30 percent, its numbers show it far below the support necessary to form government and it has ruled out forming a coalition with other parties -- in line with its selling point that it wants to overturn traditional Italian politics, not join in with it.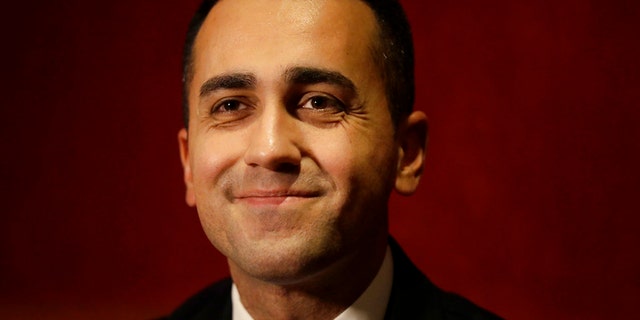 Yet that could change. Current prime ministerial candidate, 31-year-old Luigi Di Maio, has hinted at a possible openness to a coalition, possibly even with the left-wing Democratic Party (PD). Experts say that there is a possibility that they move from being a "rejectionist party" to a party that governs -- with Di Maio as the skillful politician who may be able to drag his party into that mode.
"Last legislature they won almost one-third of the vote but they remained on the sidelines. They can't afford another legislature on the sidelines after another strong performance," Franco Pavoncello, professor of political science at Rome's John Cabot University, told Fox News.
Pavoncello says that Di Maio's "possibilistic" wing has given signals they are open to deal-making. But then the question would be, which party they would deal with? Whether it would deal with the existing left-wing Democratic Party or the right-wing League, or someone else, is not clear.
Should 5-Star not form a coalition, this could lead to a situation that once seemed utterly impossible -- the return of billionaire and former Prime Minister Silvio Berlusconi.
Berlusconi, back
Berlusconi's decades-long political career was downed by a series of scandals including allegations of sexual misconduct and a 2012 conviction for tax fraud, but he has proven to have a Teflon-like reputation. While he is barred from holding office until 2019, he has formed a powerful coalition under his leadership that looks the most likely to be able to gain power on Sunday and where he will play kingmaker.
That coalition consists of Berlusconi's center-right Forza Italia party, uniting with more radical and populist right-wing parties, namely the Brothers of Italy and the League -- headed up by Matteo Salvini. Put together, this coalition is polling at between 35 percent and 37 percent.
Salvini is one of Italy's outspoken political leaders, even by Italian standards, and on migration in particular he is on the far right
"You can't any longer speak about immigration but about an invasion organised, funded and planned by Brussels with the complicity of Rome," he said last year, according to Italian news wire ANSA.
The nation's migration concerns were exacerbated by the gruesome discovery of the body of 18-year-old Pamela Mastropietro in two suitcases in the central Italian town of Macerata.
The discovery epitomized concerns about migration (a Nigerian was arrested in connection with her death) and also sparked a backlash when an Italian neo-fascist went on a shooting rampage in Macerata, shooting six African migrants in retaliation. The gunman was found to have connections to the League.
But both Salvini and Berlusconi have refused to tame their rhetoric. Both have called for the mass deportations of hundreds of thousands of migrants in the country illegally and Berlusconi has dubbed mass migration a "social bomb ready to explode."
ITALY'S BERLUSCONI ADOPTS TRUMP'S RHETORIC AS ELECTION NEARS, CALLS MIGRANTS A 'SOCIAL BOMB' 
The coalition leaders have said whichever party gets the most votes will get to choose the prime minister. Berlusconi has said he would appoint longtime ally and European Parliament President Antonio Tajani. Should the League get more votes, that would open the door to Salvini being prime minister.
However, that is unlikely if the polls are accurate, and there are indications that Salvini and Berlusconi are more likely to hash out a deal where Salvini gets a migration-focused position at the Interior Department.
"Give me the interior ministry for three months and you'll see what order and cleanliness I bring back from north to south all over Italy," Salvini said in May. "I won't wait for Strasbourg, nor Brussels or [German Chancellor Angela] Merkel".
A victory for the right would likely provide a significant shot in the arm for a Western populist movement that, after its victories in Britain and the U.S. in 2016, had appeared to sag somewhat in 2017. Former Breitbart News Executive Chairman and White House Chief Strategist Steve Bannon was in Rome this week, a sign of how important the election is to the international populist movement
With recent victories in the Czech Republic and Austria, and migration still a central political issue in Europe as a whole, a right-wing Italian prime minister could put populism back in the driver's seat in Europe.
Could the left wing cling on?
The left-wing Democratic Party (PD), led by former Prime Minister Matteo Renzi and polling in second place by itself, seems unlikely to get close to a majority due to a lack of coalition possibilities and have rejected entering into coalition with populist parties, but it isn't the only way that current Democratic Party Prime Minister Paolo Gentiloni could remain in power -- at least for the time being.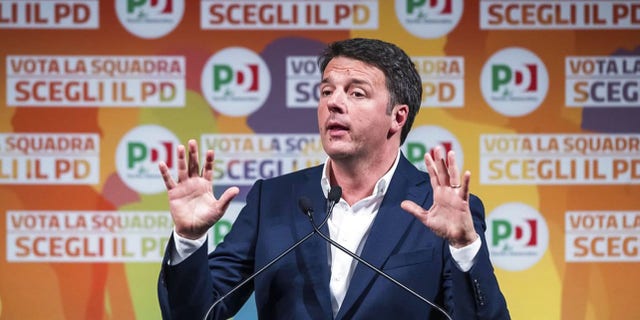 Pavoncello believes the most likely situation is one in which the Forza Italia coalition gets close to a majority, but not quite. This could lead Italian President Sergio Mattarella to ask for a pause while there are further negotiations and there is more of a sense of what kind of coalition is possible -- and whom he can ask to try and form a government.
Should it get to that point, all bets could be off.
"The only one who has a chance [for an absolute majority] is Berlusconi the immortal and his coalition," Pavoncello said. "If you don't get that you must start talking to the other groups and see if you can put together some strange bedfellows in a rather strange bed."