Israeli troops shoot, kill Palestinian attacker wielding knife at checkpoint in West Bank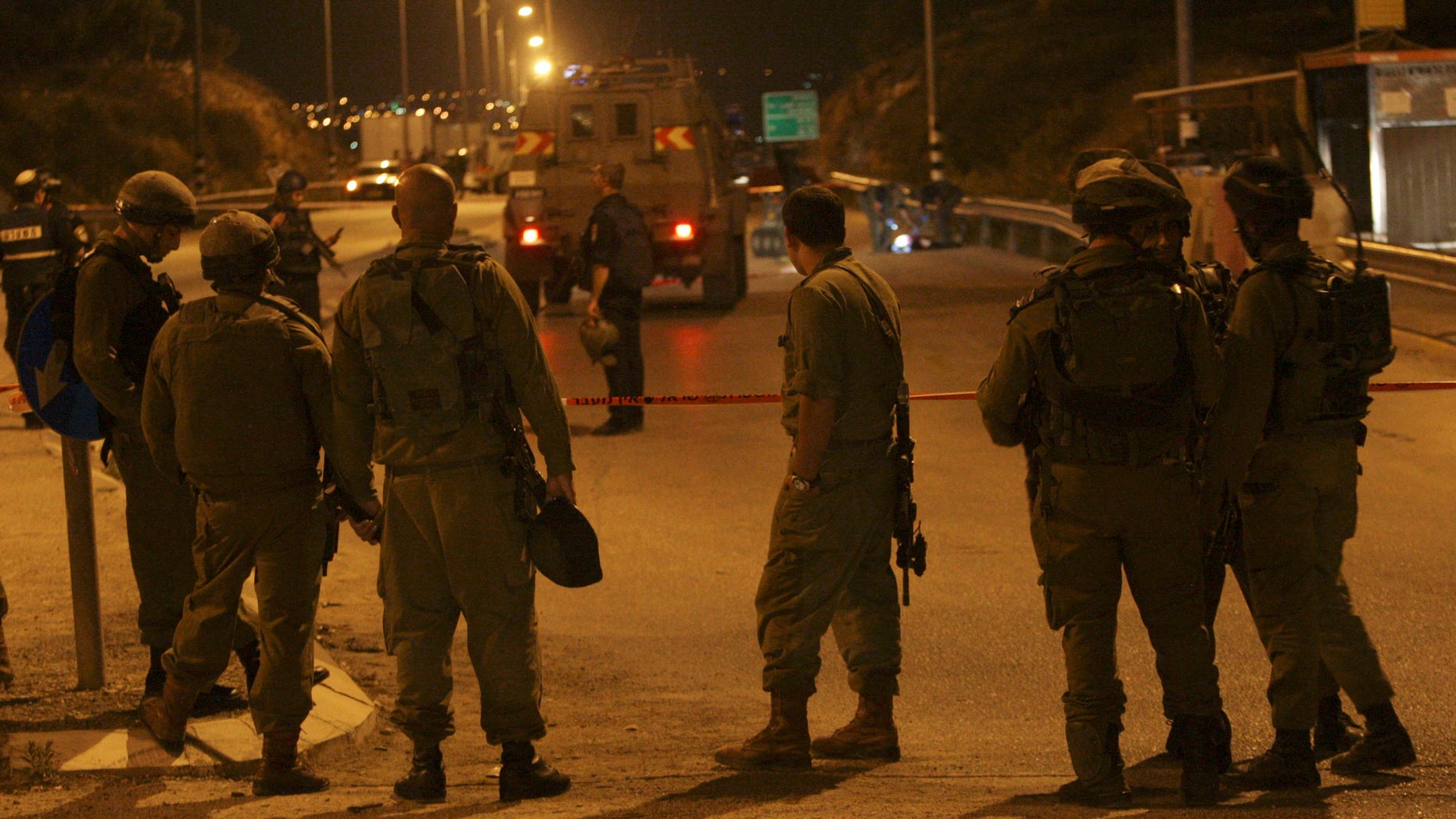 JERUSALEM – Israeli troops have killed a Palestinian who attacked soldiers at a West Bank checkpoint with a knife. It was the second such fatality in the Palestinian territory in two days.
Spokesman Micky Rosenfeld says the Palestinian attacked the officers early on Friday and tried to stab them. He says the officers opened fire, wounding the man who died shortly afterward.
Also Friday, two Israeli civilians were wounded when Palestinians threw a fire bomb at their car in the West Bank.
On Thursday, Israeli soldiers shot a Palestinian man to death after he fired an "improvised weapon" at a bus stop in the West Bank. Israeli police said he was launching fireworks.
The violence comes as U.S. Secretary of State John Kerry is in the region, trying to revive peace talks.