Israeli police investigate after Palestinian shot mistakenly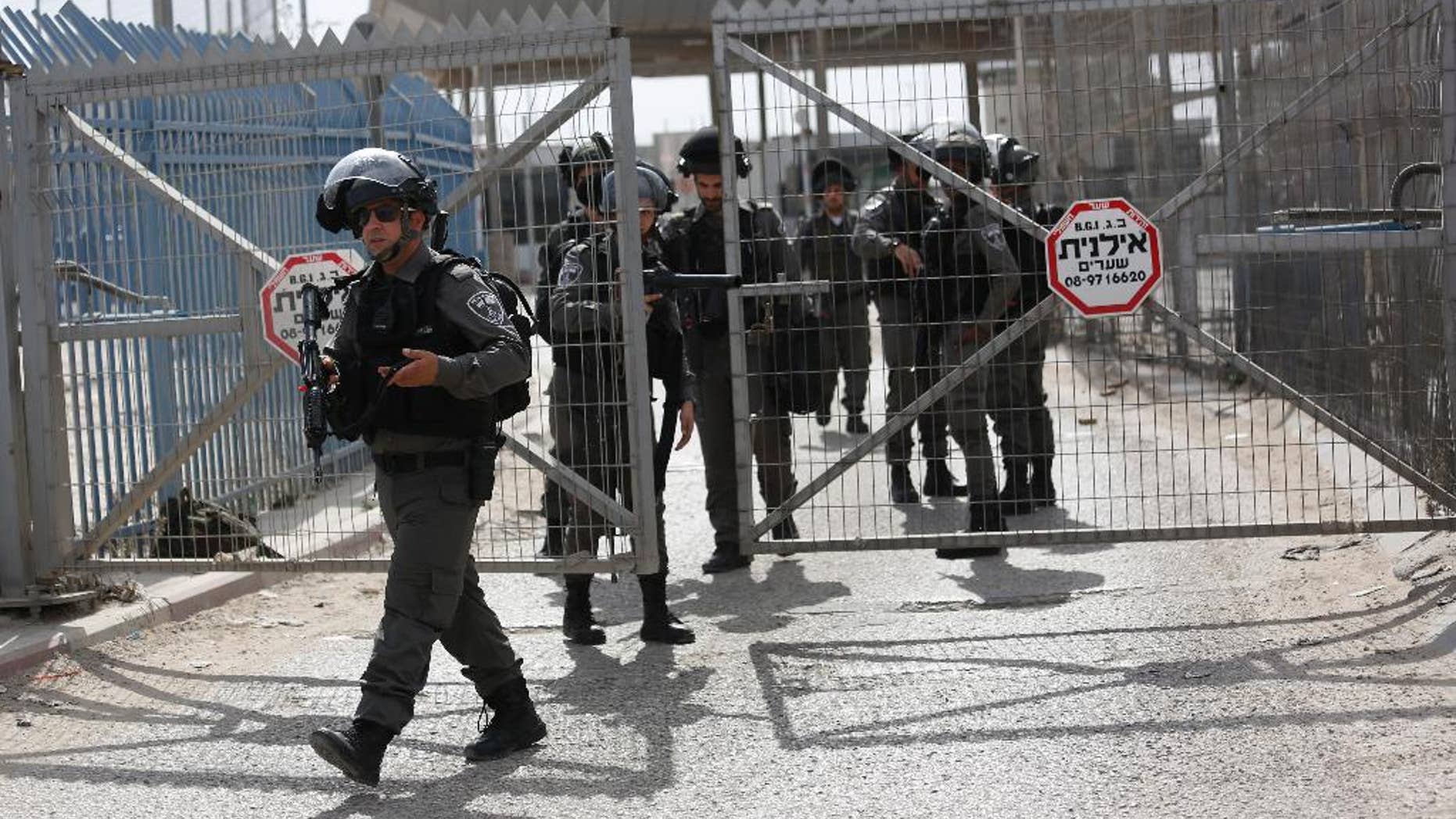 JERUSALEM – Israeli police say an investigation is underway after forces at a West Bank checkpoint shot and wounded a woman thinking she was planning an attack but later found unarmed.
Spokeswoman Luba Samri said the woman entered a vehicle-only lane Monday and advanced toward officers holding "something" and was shot after ignoring calls to stop.
Police are under scrutiny after it appears officers killed an Arab civilian mistaken for a militant last month.
Israeli forces are jittery following a wave of Palestinian attacks. Since 2015, Palestinian assailants have carried out numerous stabbings, shootings and assaults using cars, killing 41 Israelis and two visiting Americans.
In that time, 235 Palestinians were killed. Israel says most were attackers. But Palestinians say Israel has used excessive force or killed innocent bystanders in some cases.