Israeli minister says Trump offers Palestinians fresh start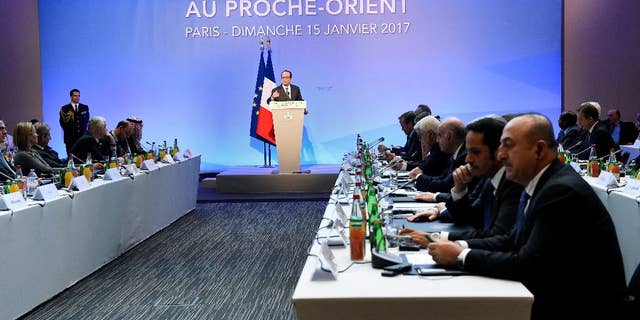 NEWYou can now listen to Fox News articles!
JERUSALEM – A close associate of Israel's prime minister says the presidency of Donald Trump could be a chance for the Palestinians to return to peace negotiations with more "realistic" expectations.
Regional Cooperation Minister Tzahi Hanegbi said on Monday that Trump offers the Israelis and Palestinians an opportunity to start fresh, after years of tough pressure on Israel from the Obama administration that pushed the Palestinians to more extreme positions.
Hanegbi says he hopes the shift with Trump will bring a more pragmatic Palestinian approach.
He says a weekend Paris summit in which dozens of countries called on Israel and the Palestinians to revive efforts toward long-elusive peace proves "there is no substitute to negotiations" between the two sides.
Benjamin Netanyahu has rejected the summit as "rigged" against Israel.