Israeli leader Netanyahu, top coalition partner Lapid look to avert government collapse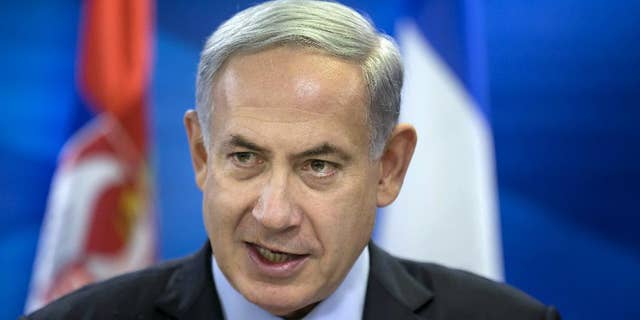 JERUSALEM – Israel's leader is calling on his ministers to halt their "subversion" against the government ahead of a key meeting with a top coalition partner.
Benjamin Netanyahu will meet Finance Minister Yair Lapid Monday aiming to avert a coalition crisis that has threatened to topple the government.
Netanyahu says he can't continue governing over a divided coalition and is demanding ministers "stop the subversion." He says if they decline "we will draw our conclusions and go to the voters."
The vitriolic attacks of recent days over contentious nationalist legislation and budgetary differences suggest an angry campaign could be imminent.
Lapid, who heads the centrist Yesh Atid party, says differences could still be overcome. In a dig at Netanyahu, he said he wasn't "elected to serve pressure groups or narrow political interests."