Israeli F-15 fighter jet loses cockpit canopy at 30,000 feet, forcing grounding of fleet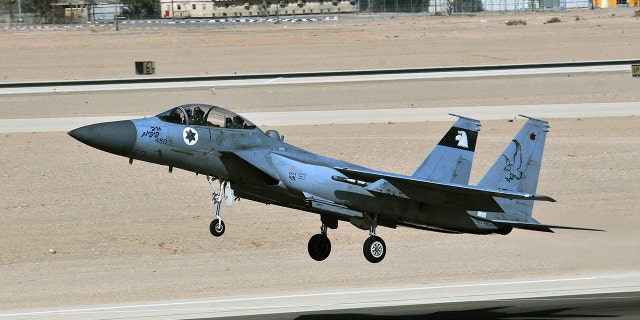 The Israeli Air Force's entire fleet of F-15 fighter jets has been grounded after an aircraft's cockpit canopy dislodged last week while the jet was flying at 30,000 feet, triggering an emergency landing by the crew.
The incident happened Jan. 2 after the airmen took off on a routine training mission from the Tel Nof air base in central Israel and began to head south, the Jerusalem Post reported.
After the canopy suddenly detached, the pilot and the navigator were exposed to whipping winds, a deafening noise, and temperatures of negative-49 degrees.
"The pilot, Capt. Y., and the navigator, Lt. R., conducted the event in complex conditions where there was a real risk to the plane and crew," an Israel Defense Forces spokesperson said in a statement to the Jerusalem Post. "The plane's crew was in full control throughout the incident, acted with level-headedness, professionalism and great skill in handling the rare malfunction, and landed the plane safely at the Nevatim Air Base."
US UNABLE TO DEFEND AGAINST RUSSIAN AND CHINESE HYPERSONIC WEAPONS, REPORT WARNS
Audio of the incident released by the IDF and posted by Haaretz captures the sound of the canopy breaking off and the airmen shout that they are going to need to make an emergency landing.
"We are without a canopy and headed to within range of the nearest base," the pilot told air traffic controllers.
The pilot was then asked to slow his speed and eventually made an emergency landing at the nearest military airfield instead of bailing out of the aircraft.
F-35 AIR-TO-AIR MISSILES CAN NOW HIT 2 DRONES AT ONCE, CHANGING AIR COMBAT
An Israeli Air Force official told the Jerusalem Post there were no indications or warnings before the canopy detached. Neither airmen sustained any injuries during the incident.
"It went from 0-100," the official told the news outlet.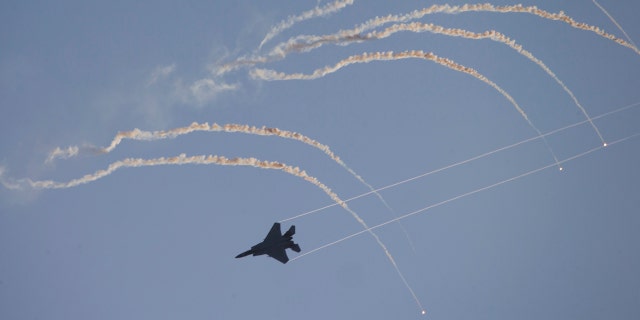 CLICK HERE TO GET THE FOX NEWS APP
The Jan. 2 scare was only the third time a canopy has detached mid-flight, according to the Jerusalem Post. An Israeli F-15 had to make an emergency landing in 2004 after a similar incident, and a U.S. Air Force F-15 also had its canopy detach during a training exercise near Okinawa Japan in 2014.
The commander of the Israeli air force, Amikam Norkin, has ordered a halt to all training flights with the aircraft pending an investigation, according to Haaretz.