Israeli athletes drop out of world sailing competition over flag dispute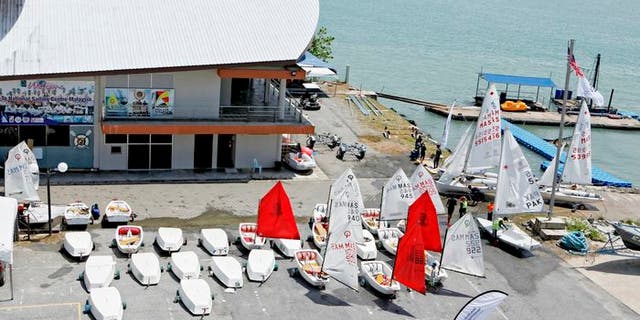 A special visa from Malaysia forbidding Israeli athletes from wearing the Israeli flag during a sailing competition or having their national anthem played if they were to win the gold medal has Israel's sailing federation threatening legal action.
The visas prompted two Israeli windsurfers and their coach to withdraw from the International Sailing Federation's youth championships in protest, The Forward reports.
Israel Sailing Association Chairman Amir Gill said he and the two windsurfers were offered the conditional visas to compete in the championships, which began on Sunday in Malaysia, according to The Jerusalem Post.
Among the terms, he said, were that the Israeli athletes couldn't wear their country's flag or any symbols associated with Israel, or have their anthem played if they took first place.
Gill added that Israel's sailing association, along with the Olympic Committee of Israel, is now considering a lawsuit against Malaysia and the competition's organizers.
Malaysia says it made its decision to offer visas with conditions after following existing diplomatic policy, the Malay Mail Online reports.
The competition's organizers said it would investigate the issue and seek clarification from Malaysian officials.
Israel and Malaysia do not have diplomatic relations, and the sailing incident isn't the first time Israeli athletes have been asked to perform without wearing their country's colors.
In November, two Israelis won medals at the Judo Grand Slam in the United Arab Emirates after reportedly agreeing to compete without wearing Israeli symbols in exchange for visas, The Forward reports.