Israel walks tightrope to steer clear of Syrian war amid attacks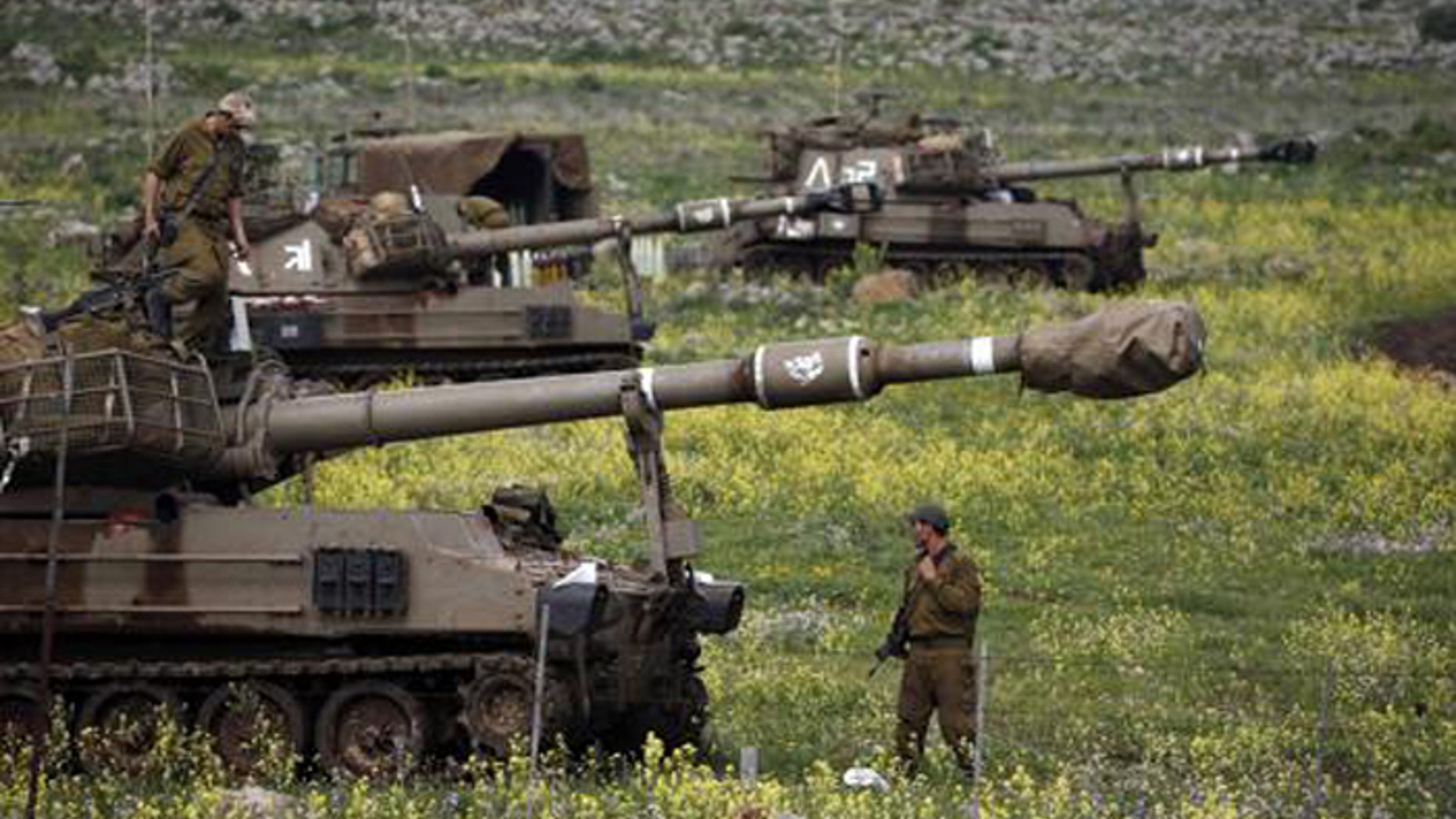 HAIFA, Israel – Israeli officials insist retaliation against Syria's Assad regime for bombing attacks against soldiers in the Golan Heights was aimed at the right targets, but skeptics fear treacherous jihadists could be baiting the Jewish state to pull it into the bloody civil war.
Israeli Defense Forces struck hard this week at Syrian regime sites just across the border following an attack on an IDF patrol believed to have been carried out by the Iranian-backed Hezbollah terror organization. The Lebanon-based Hezbollah has been a staunch ally of Syrian President Bashar al-Assad during the three-year war, and the attack, which wounded four, was initially seen as an Assad-sanctioned move.
[pullquote]
But with the war becoming increasingly complex, with the Assad-Hezbollah alliance against the opposition Free Syrian Army and Sunni Muslim jihadist organizations - who are also at war with each other -- suspicions surfaced that the jihadists may have framed Assad's fighters to draw Israel in.
"Is it possible that Israel is pointing an accusing finger at the wrong side?" Guy Bechor, head of the Herzlia-based Middle East Division at the Lauder School of Government suggested in Friday's Yediot Ahoronot, Israel's most widely-read newspaper. "The Syrian territory in the Golan Heights is already filled with Salafi Sunni terrorist forces. The big danger is that the misidentification of the enemy will cause damage. If, for example, the jihadist Sunnis realize that Israel's response to their actions is directed against Assad, they will only step up their actions in order to harm Assad – and Israel will find itself drawn into a war it does not belong in."
A 2006 incident similar to the recent attack on IDF troops was the catalyst to the Second Lebanon War between Israel and Hezbollah. There have been a series of incidents on the Syria-Israel border of late, an area that has seen jihadist militias gain an increasing foothold over the last year, a situation of significant concern to Israel that has prompted some to speculate that the most recent cross-border attack might have come from the jihadists.
Israeli officials did not acknowledge responsibility for the reprisals, but Prime Minister Benjamin Netanyahu left little doubt Wednesday that he believes the right target was struck.
"Our policy is very clear: We attack those who attack us," Netanyahu told a cabinet meeting. "This policy is necessary to preserve the security of Israeli citizens, and ensure that Israel remains the most stable and secure country in the region."
Oubai Shahbandar, spokesman for the National Coalition of Syrian Revolution & Opposition Forces, the political representatives of the opposition Free Syrian Army (FSA), backed Netanyahu's view of the culprit.
"The level of sophistication [of the cross-border attack] makes us certain it was Hezbollah," Shahbandar told FoxNews.com. "That is based on our information on the ground and information received from FSA commanders."
Lebanon expert Tony Badran, a research fellow at the Foundation for Defense of Democracies in Washington, DC, is also convinced that Hezbollah was behind the attack on the Israeli soldiers.
"The basic issue here is that Hezbollah wanted to show that they are still very much capable of retaliating... having sustained [previous alleged Israeli] hits on their [arms] caches and convoys inside Syria," Badran said. "They have set themselves up with new rules of engagement so that the Israelis cannot feel they can keep on striking and not receive any response."
Although almost all regional observers agree that Israel, and indeed its enemies, has no stomach for a full-scale conflict at this point in time, Defense Minister Moshe Ya'alon on Thursday unequivocally spelled out the current position of the Israeli government.
"We hold the Assad regime responsible for what happens in its territory, and if it continues collaborating with terror elements seeking to harm Israel, then we will continue exacting a heavy price from it in a way that will make it regret its actions," he said.
Paul Alster is an Israel-based journalist who can be followed on twitter @ paul_alster and at www.paulalster.com