Israel to vote on dissolving parliament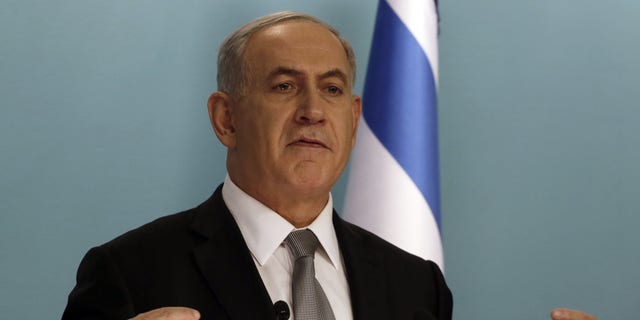 JERUSALEM – Israeli lawmakers were set to vote Wednesday on a motion to dissolve the Knesset, a preliminary step that will pave the way for early elections two years ahead of schedule.
Israel's government, which took office in early 2013, has been riven by divisions from the beginning over the major issues facing the country. On Tuesday, Prime Minister Benjamin Netanyahu fired two rebellious Cabinet ministers and called for elections, plunging the country into a bitter campaign set to culminate in polls early next year.
Yuli Edelstein, the speaker of Israel's parliament, said party representatives had agreed on March 17 as the election date. In a procedural step, the date must still be approved by each party.
"The coming elections are about one question: who will lead the government amid the huge challenges that Israel faces?" Netanyahu told a meeting of his Likud party. "The Likud is the only party that should be considered."
Opposition leader Isaac Herzog said his center-left Labor party would "do everything to bring change and hope to Israel."
Wednesday's vote in the Knesset is likely to pass, with further votes expected next week that will officially dissolve Israel's parliament, ushering in new polls. If the votes pass, the current parliament will have served for one of the shortest periods in the country's history.
The election would come at a time of growing violence between Palestinians and Jews and deepening despair over the prospects for peace.