Israel strikes in Lebanon after rocket attack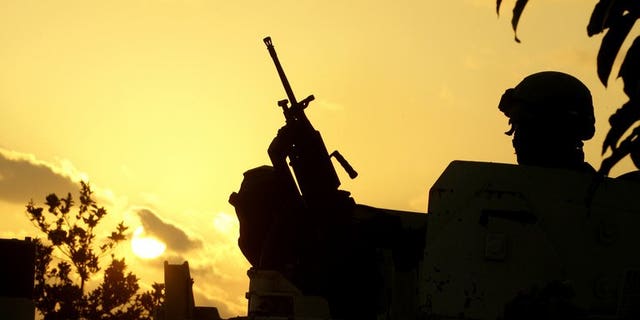 JERUSALEM (AFP) – The Israeli air force carried out an attack in Lebanon on Friday, the army said, hours after militants there fired four rockets at the Jewish state.
"The IAF (Israeli air force) targeted a terror site located between Beirut and Sidon in response to a barrage of four rockets launched at northern Israel yesterday," a statement from the army read.
"The pilots reported direct hits to the target."
Defence sources said the attack took place near Naameh.
Two of the four rockets fired from Lebanon on Thursday had hit populated areas, causing damage but no injuries.
The attack was claimed by the Abdullah Azzam Brigades -- an Al-Qaeda-linked group which had claimed similar rocket fire on Israel in 2009 and 2011.
The Israeli army reiterated in its Friday statement it "holds the Lebanese government accountable for the attack".
Lebanese President Michel Sleiman had called the Thursday rocket fire a violation of UN resolutions and of Lebanese sovereignty and urged security forces to hunt the gunmen and bring them to justice.
And Israeli Prime Minister Benjamin Netanyahu vowed retaliation, saying that "Anyone who harms us, or tries to harm us, should know -- we will strike them".
Thursday's attack was the first such incident since November 2011, when the Abdullah Azzam Brigades fired a volley of rockets from southern Lebanon at Israel, provoking then too a reaction from the Israeli army.