Israel sanctions owners of buses used by Gaza protesters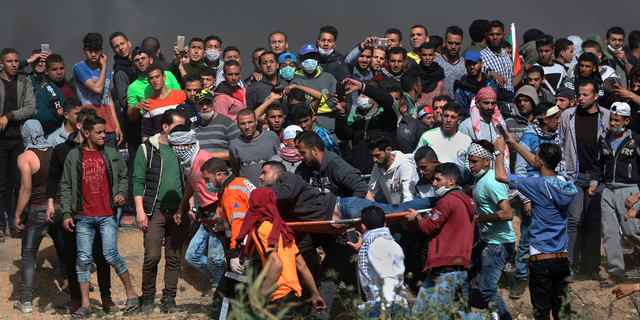 NEWYou can now listen to Fox News articles!
GAZA CITY, Gaza Strip – Israel says it is sanctioning the owners of Gaza buses used to transport Hamas activists to border demonstrations.
The head of Cogat, the military body for Palestinian civilian affairs, wrote on Facebook that 14 companies ignored warnings and bused "violent" protesters. Maj. Gen. Yoav Mordechai said Monday that they and their families will be denied extra "privileges" and ties to Israel will be "canceled," without elaborating.
Hamas, which rules Gaza, has called for a weekslong campaign of mass protests at the border aiming to highlight the Egyptian and Israeli blockade on the territory.
Israel has warned it will not tolerate attacks on its border or attempts to infiltrate its territory. Twenty-eight Palestinians have been killed and over 1,500 wounded by Israeli fire since protests began March 30.