Israel may shun key EU programme over settlement spat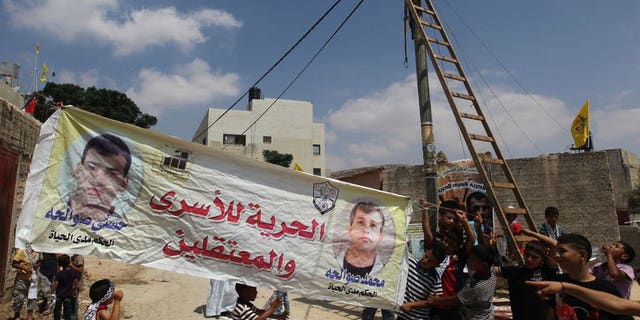 JERUSALEM (AFP) – Israel warned on Wednesday that it might shun a key EU research programme unless a compromise is found over the bloc's guidelines which bar funding to Jewish settlement entities.
Its position was spelt out at a meeting with the European Union on the Jewish state's participation in Horizon 2020, the bloc's six-year funding plan for research and innovation, the foreign ministry said.
Published last month, the guidelines make a clear distinction between Israel and the territories it occupied in the 1967 Six-Day War, effectively curbing all EU grants, prizes and funding for Israeli entities in the West Bank, east Jerusalem or the Golan Heights.
The ministry said in a statement that Israel "views with gravity" the guidelines on the territorial extension of agreements with Israel, which are to go into effect in January.
"Israel expressed its hope that a way to reach positive understandings on the guidelines' implementation will be found, so as to enable Israel to participate in Horizon 2020," it said.
"Should such understandings not be reached, Israel will be unable to join the European R&D programme."
An EU statement confirmed talks had begun but said a specific debate on the guidelines would only take place in Brussels in September.
"Discussions on the territorial scope of the future memorandum ... will start during the second session of negotiations which should take place in Brussels in September," it said.
Israeli Prime Minister Benjamin Netanyahu has said the EU guidelines had "hardened" the Palestinian position and "undermined peace."
"They seek an unrealistic end that everybody knows is not going to happen, and I think they stand in the way of reaching a solution which will only be reached by negotiations by the parties, and not by an external dictate."
Israeli and Palestinian negotiators were to meet in Jerusalem later on Wednesday to resume their first direct peace talks in nearly three years, with the Palestinians pinning their hopes on a state within the 1967 lines.
Despite US backing for the 1967 lines as a basis for negotiation, Israel has until now flatly refused the idea as unacceptable.