Israel: Guards, not officers, killed 2 Palestinian siblings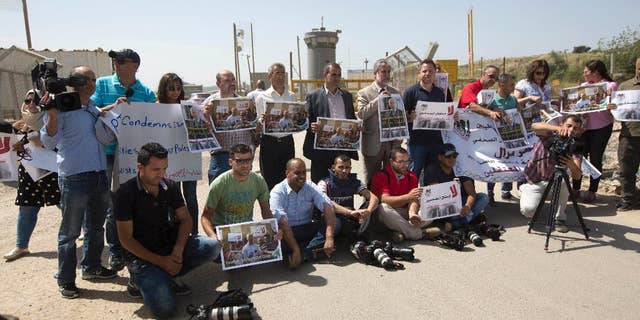 NEWYou can now listen to Fox News articles!
JERUSALEM – Israeli police say security guards and not officers fired the shots that killed two Palestinian siblings at a West Bank checkpoint last week.
A police statement on Monday says officers at the scene acted "according to regulations," including firing warning shots in the air during the incident, and that security guards shot the brother and sister.
Israeli media reported the guards were civilian contractors. At the time of the incident, police said officers had also opened fire at the pair.
Police say the pair ignored calls to stop and that a woman threw a knife at officers. The siblings' family and Palestinian witnesses have disputed the account, saying the siblings were some 20 meters (yards) away from security forces and could have been stopped without deadly force.