Israel Concludes Final Peace Deal With Palestinians Not Possible Now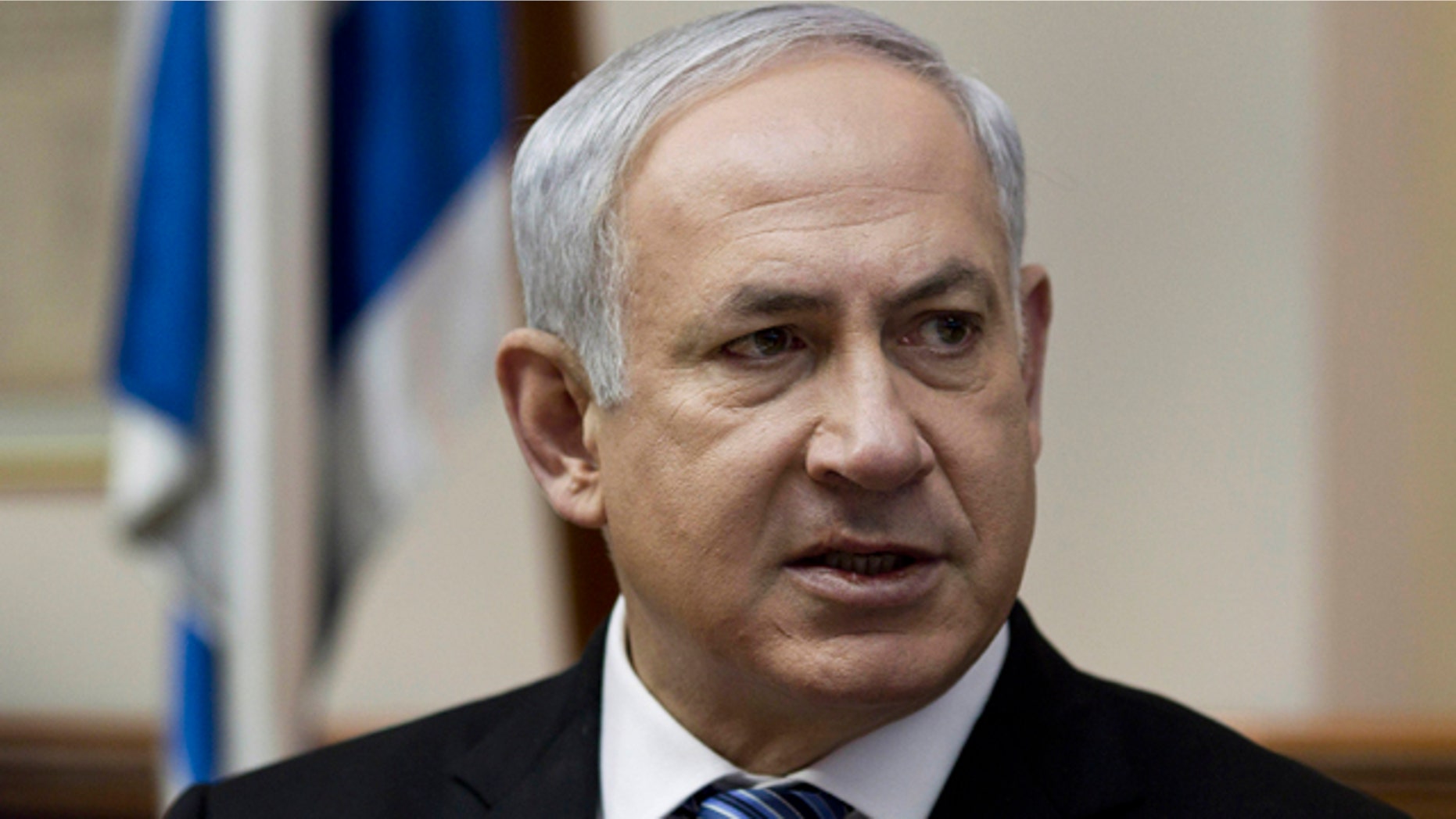 JERUSALEM -- Israel has concluded that a final peace deal with the Palestinians cannot be reached at this time and is weighing alternatives to try to prove that it is interested in keeping peacemaking with the Palestinians alive, officials said Thursday.
With popular protests shaking up the Mideast, Israeli Prime Minister Benjamin Netanyahu is under fierce international pressure to prove he is serious about getting peacemaking moving again, especially after the U.S. vetoed a U.N. Security Council resolution condemning Israel's West Bank settlement construction last month.
Israeli officials are meeting with international mediators, including U.S. envoy Dennis Ross and representatives of the Quartet of Mideast peacemakers -- the U.S., European Union, United Nations and Russia -- due to arrive in the region next week.
Government officials say Netanyahu is expected to deliver a major policy speech on peacemaking in the coming weeks, hinting at a change in direction away from direct talks on a peace treaty.
Privately, officials say Netanyahu is considering a phased approach to peacemaking, but contrary to published reports, it is not clear if he is open to the concept of a Palestinian state within temporary borders.
"The consistent refusal of the Palestinian leadership to negotiate with Israel has made a negotiated agreement all but impossible to achieve, at least for the time being," one government official said. "And so we're looking at an Israeli initiative, and steps that we can take that would be a phased approach to a final status agreement."
Officials did not offer details of the alternatives Netanyahu was considering. All spoke on condition of anonymity because they were not authorized to discuss the emerging plan.
U.S.-led peace talks, launched six months ago with the ambitious goal of striking a final deal by September 2011, broke down shortly after they began over Israeli construction in the West Bank and east Jerusalem.
The Palestinians demanded a freeze in both areas, which the Palestinians claim for a state, along with the Gaza Strip. Israel pulled out of Gaza in 2005.
Israel refused to yield to that demand, insisting that previous rounds of talks took place while settlement construction was under way, such a precondition was unprecedented, and the issue should be settled in negotiations.
Given the impasse, the Palestinians have launched a campaign to seek international recognition of Palestinian statehood. Their tentative plan is to seek the world's recognition in the fall, a move that may not give them a state on the ground but might isolate Israel.
They flatly reject the idea of an interim accord as a way out of the current negotiations deadlock.
"Anything less than an Israeli withdrawal from lands occupied in 1967 (the West Bank, Gaza and east Jerusalem) is unacceptable to us," said senior Palestinian official Nabil Abu Rdeneh.
"We oppose the option of a state with provisional borders," he said.
Palestinians are afraid that if they agree to temporary borders, then they will never win a full fledged, independent state.
In related news, Israel's Central Bureau of Statistics reported that settlers began building up to 500 apartments and homes in the West Bank after a 10-month moratorium on settlement construction expired in late September.
If it keeps up, that would be close to the pace that prevailed before the moratorium took effect in November 2009. About 2,000 West Bank housing starts were recorded in both 2008 and 2009.