Israel blasts Iran's new cash-for-terrorists scheme aimed at rewarding families of 'martyrs'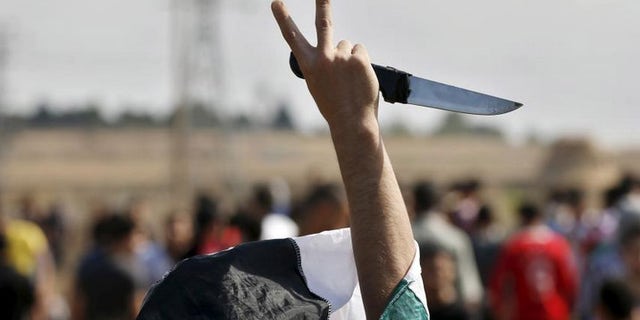 Iran's new cash-incentive plan for "martyrs" who strike in Jerusalem is proof the Islamic Republic intends to spend billions reaped in the recent nuclear deal on terrorism, Israeli officials told FoxNews.com Thursday.
Already identified as the world's top state sponsor of terrorism, Iran will now pay the equivalent of $7,000 "to every family of a martyr of the intifada in Jerusalem," Iran's ambassador to Lebanon said Wednesday at a news conference in Beirut. What's more, Tehran will pay $30,000 to the family of any terrorist whose home gets bulldozed by Israel, a tactic the Jewish state has employed in the West Bank to deter attacks.
"Iran continues to sow terror throughout the world and is fueling the flames of Palestinian terror and incitement."
"This demonstrates again Iran's role in encouraging terror," Emmanuel Nahshon, spokesman for Israel's Foreign Ministry told FoxNews.com. "Following the nuclear agreement, Iran continues being a major player in international terror."
The Iranian diplomat, Mohammad Fathali, giddily unveiled the new scheme to benefit the families of terrorists involved in the ongoing uprising in Jerusalem, which began on Sept. 13, 2015. So far, 32 Israelis and one Palestinian have been murdered, and 357 people injured. The latest figures issued by Israel show 188 stabbings, 75 shootings and 39 vehicle attacks. More than 160 Palestinians have been killed during the same period by Israeli security forces and armed members of the Israeli public, with most reportedly shot while carrying out attacks.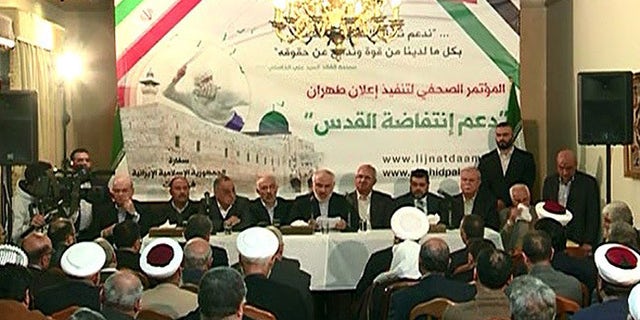 Attacks by Palestinians on Israeli civilians and military personnel continue to take place on a near-daily basis, and with no condemnation from either the West Bank-based Palestinian Authority or the Hamas government in Gaza. On the contrary, attackers are routinely referred to as "martyrs" in Palestinian state media, and many have had streets and public buildings named in their honor.
Paying stipends to the families of terrorists killed attacking Israelis was pioneered by Saddam Hussein. The former Iraqi dictator told a TV audience in March 2002 he would pay $25,000 to the families of deceased Palestinian suicide bombers. Less than a week later, a Hamas suicide bomber blew himself up in Jerusalem's Moment Café, killing 11 Israelis and seriously wounding 16 more. Just three months later, the mother of the suicide bomber received a check from Hussein, as promised, for $25,000.
Danny Danon, Israel's ambassador to the United Nations, yesterday urged the international community to speak out against Iran's latest plan.
"Iran continues to sow terror throughout the world and is fueling the flames of Palestinian terror and incitement," Danon wrote in a letter to UN Secretary General Ban Ki-Moon. "If the UN is really interested in bringing calm to our region, they must cut off the flow of Iranian financial support of terrorism."
Also on Wednesday, Israeli Defense Minister Moshe Ya'alon warned that Iran intends to sponsor terror on the streets of Europe and the United States.
"The Iranian regime, through the Iranian Revolutionary Guard corps, is building a complex terror infrastructure, including [sleeper] cells that are stockpiling arms, intelligence and operatives, and are ready to act on order, including in Europe and America," Ya'alon said.
The U.S.-brokered agreement between six world powers and Iran, finalized earlier this year, gave Tehran access to an estimated $100 billion of previously frozen funds in exchange for Iran pledging to drop its pursuit of nuclear weapons.
Israel has already charged Iran is shipping more weaponry to its Lebanon-based proxy army, Hezbollah, which is believed to have thousands of missiles – both short and medium range – aimed at the Jewish state.