Israel Admits it Has Missing Palestinian Engineer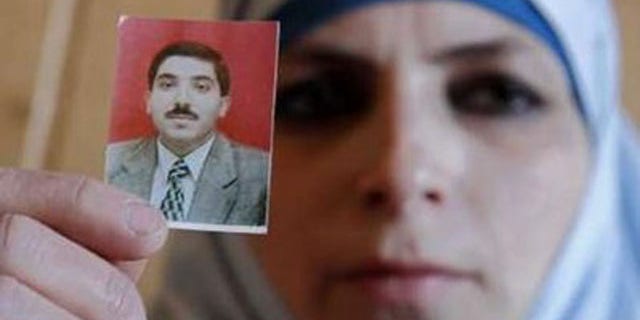 Israel admitted for the first time that it is holding a Palestinian engineer who mysterious disappeared in the Ukraine in February.
Dirar Abu Sisi, 42, the head of the Palestinian Power plant in Gaza, was traveling on an overnight train from Kharkiv to Kiev Feb 18 when he vanished.
It was confirmed on Sunday that Abu Sisi is being held in an Israel jail, after an Israeli court decided to partially lift a gag order imposed on the case.
Abu Sisi's wife, Veronica, says the Mossad, Israeli's spy agency, kidnapped him. Details of his detention, including reports of his alleged abduction and the investigation against Abu Sisi, will remain a secret for at least 30 days.
Fox News has learned that Abu Sisi was in the Ukraine applying for citizenship when he disappeared. After submitting all the paperwork, he was told by Ukrainian authorities to report to a government agency in Kharkiv, which was processing his case.
After he turned up, government workers briefly seized his passport, and then gave it back to him, saying it was a routine check. Later that day, he boarded the night train to Kiev, where he was supposed to meet his brother.
He never showed up.
According to the human rights group HaMoked Center for the Defense of the Individual, Abu Sisi, was imprisoned on Feb. 19, and he is now being held in Shikma Prison in the southern Israeli city of Ashkelon.
Abu Sisi is one of the managers at the only power plant in the Gaza Strip. Israeli press has reported that it is not known if Abu Sisi has ties with Hamas or any other terrorist organizations.
His brother-in-law and cousin, Ghazi Abu Sisi, who spoke with Fox News from Gaza, said he works with Hamas but denied he has any involvement in terror-related activities.
"Who is ruling Gaza, the Spanish or people from Indonesia?" Ghazi asked. "Yes, he has a relation with Hamas government as the chief of Gaza power plant."
According to his lawyer, Smadar Ben Natan, Abu Sisi is still being held for questioning by the Shin Bet, the Israeli Domestic Secret Intelligence Service (Israel's equivalent to the FBI), and is yet to be charged.
Ibrahim Hazboun contributed to this report.