Islamist radicals attack Radiohead event at Istanbul record store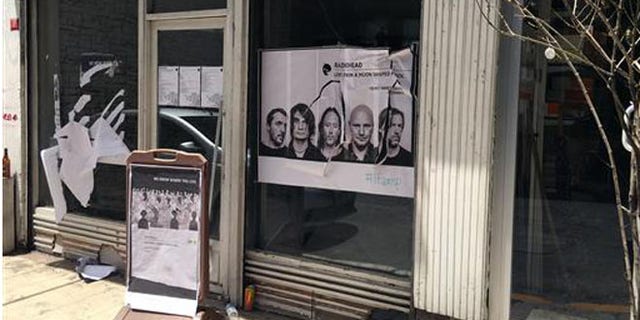 NEWYou can now listen to Fox News articles!
Islamist radicals armed with pipes stormed an Istanbul record store and attacked fans of Radiohead who were listening to the band's new album in a burst of violence the band condemned as "violent intolerance."
The attackers, who crashed the Radiohead event at Velvet Indieground in Turkey's largest city Friday, were reportedly upset that people were drinking alcohol during the holy Muslim month of Ramadan, Variety reported.
Radiohead issued a statement in response to the attack, Variety reported.
"Our hearts go out to those attacked tonight at Velvet IndieGround in Istanbul," the British rock bank said. "We hope that some day we will be able to look back on such acts of violent intolerance as things of the ancient past. For now, we can only offer our fans in Istanbul our love and support."
Those who carried out the attack could be heard on a video of the incident yelling and screaming over the music from Radiohead's new album "A Moon Shaped Pool."
A store owner said he posted the video online.

"They were determined to kill us," he said on Reddit, according to Variety. "We were beaten by more than 20 men with pipes in their hands, beer bottles were broke on our heads. I don't know how we made it out."
The private Dogan news agency reported that one person was injured.
On Saturday, Turkish police used tear gas and water cannons to disperse a large crowd that had gathered in front of the store to protest the attack.
The Associated Press contributed to this report.