ISIS turns Mosul museum into tax office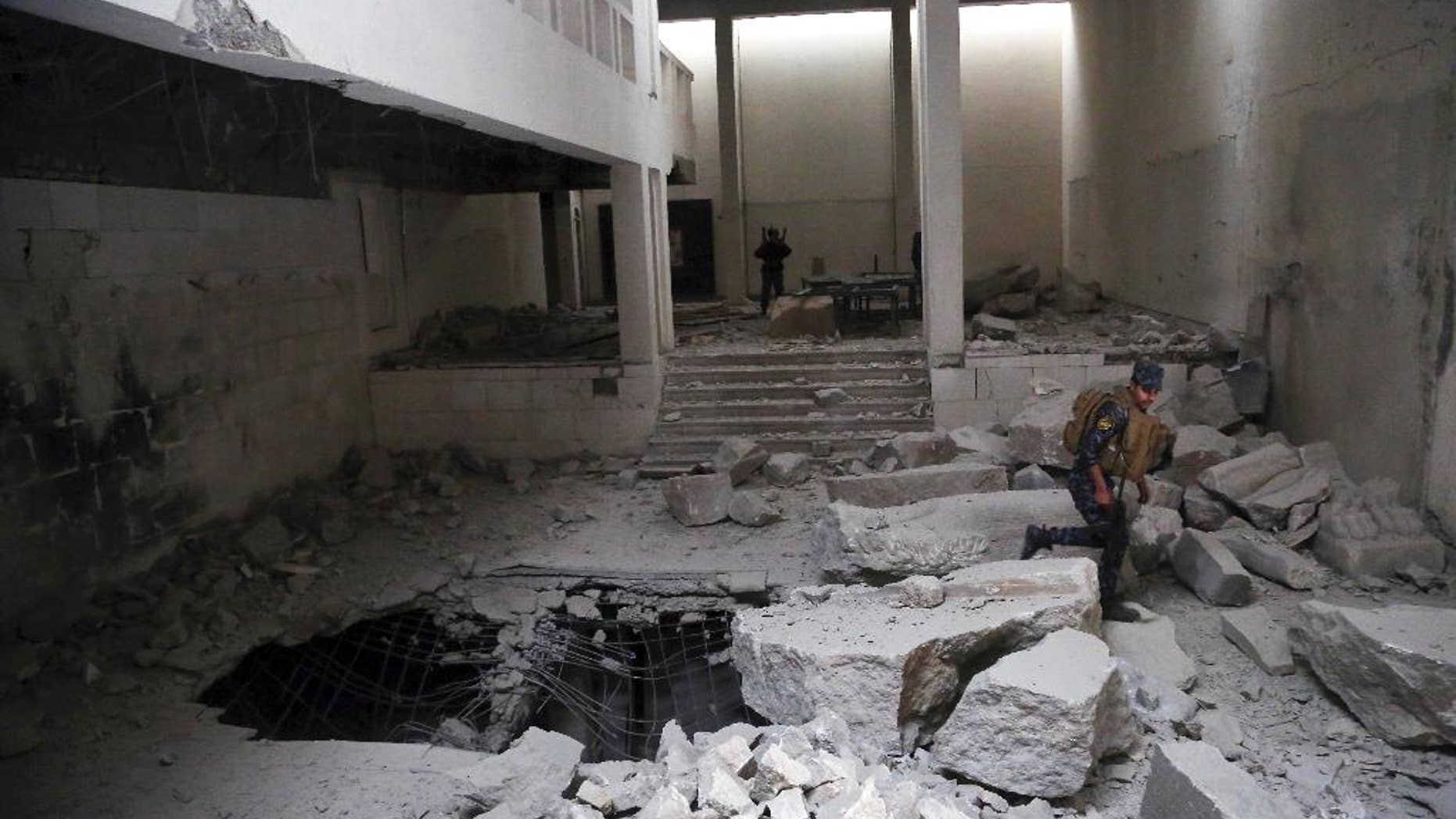 It turns out there are two certainties in life even for jihadis: death and taxes.
Islamic State killers ransacked a Mosul museum and transformed the artifact warehouse into a tax office – the "Diwan Zakat" – to collect dues from its Islamist fighters, Reuters reported Wednesday.
ISIS BOSS AL-BAGHDADI REPORTEDLY ESCAPED CAPTURE BY MINUTES
Iraqi troops reclaimed the museum last month, but militants had employed sledgehammers to destroy many precious Mesopotamian relics, some dating back more than 2,000 years.
"The Islamic State…seeks to levy your duties which were forced by God on the rich people's money," a stamped message on an envelope found in the makeshift tax office read.
Fighting continues near the museum, leaving archaeologists unable to repair the damage or take stock of how much destruction occurred.
Reuters reported that, aside from guards, the museum's lone "visitor" was a cat.