ISIS takes to Twitter to find mates for militants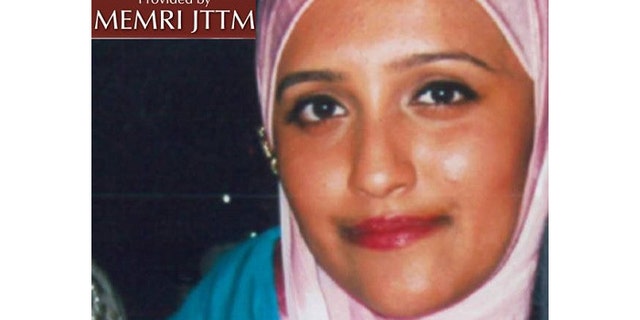 The latest effort to cater to the sexual needs of Islamic State's army of jihadis is a Twitter account that offers matchmaking services.
The account, called @JihadMatchmaker, finds partners for militants in Syria, purporting to set up liaisons that measure up to the terrorist organization's interpretation of Islam, according to the Middle East Media Research Institute.
"Jihad Matchmaker is here to link up those seeking marriage in Syria in a halal manner," reads the account's tagline. "InshaAllah helping Muslims is the aim."
'Halal' refers to anything that is appropriately sanctioned by the Muslim religion.
"Want to marry a mujahid in Syria? Then [reply with] your age, languages, and marital status today. Allah is most generous!" the account manager asked last week.
The Twitter page's profile picture says, "Keep it Halal and get married," while its header says, "In Islam, compatibility in marriage is connected to religious commitment and righteousness, not money, status or lineage."
It appears the account owner started posting Tweets Sept. 4 and one post suggests he is on active guard duty in "ribaat," which translates into 'hostel' or 'base' in Arabic.
As of now, the account only has 83 followers, but that could also be the reason it hasn't been taken down yet, like many other Jihadi sites garnering more attention and followers.
Asked by a user if the account was affiliated with any specific group, @Matchmaker replied on Sept. 10, 2014: "JM is for all, not just IS."
But in a tacit acknowledgement of the perils of life in a terror organization at war with most of the world, he later asked followers, "Who [is willing to] marry a shaheed's (martyr's) widow?"
Islamic State's brutal treatment of women includes taking sex slaves from the areas it pillages to recruiting Western women to join their cause.
"The Islamic State/Caliphate horizons are rooted in early Islamic history," Yigal Carmon, founder and president of Washington-based MEMRI said. "The Caliphate today is imitating that model, and therefore trying to invoke women in battle as was the spirit of women fighters in early Islam."
Families in nations such as Tunisia and Yemen have reportedly sent their young daughters to take part in "sexual jihad," entering into temporary "marriages" with jihadists, allowing them to have sex without violating their interpretation of the Koran.
At least three young women from Minnesota have traveled to the region to join Islamic State, according to a report by Daily Mail. The three women, believed to be from Minnesota's Somali community, allegedly left their homes about three weeks ago, intending to become nurses tending to the injured jihadis injured in Syria and Iraq, the report said.
Another report by MEMRI entails the capture of Yazidi women as sex slaves from the villages Islamic State has conquered in northern Iraq. The women are reportedly kept by fighters or sold as sex slaves.