ISIS reveals how Jihadi John evaded security en route from UK to Syria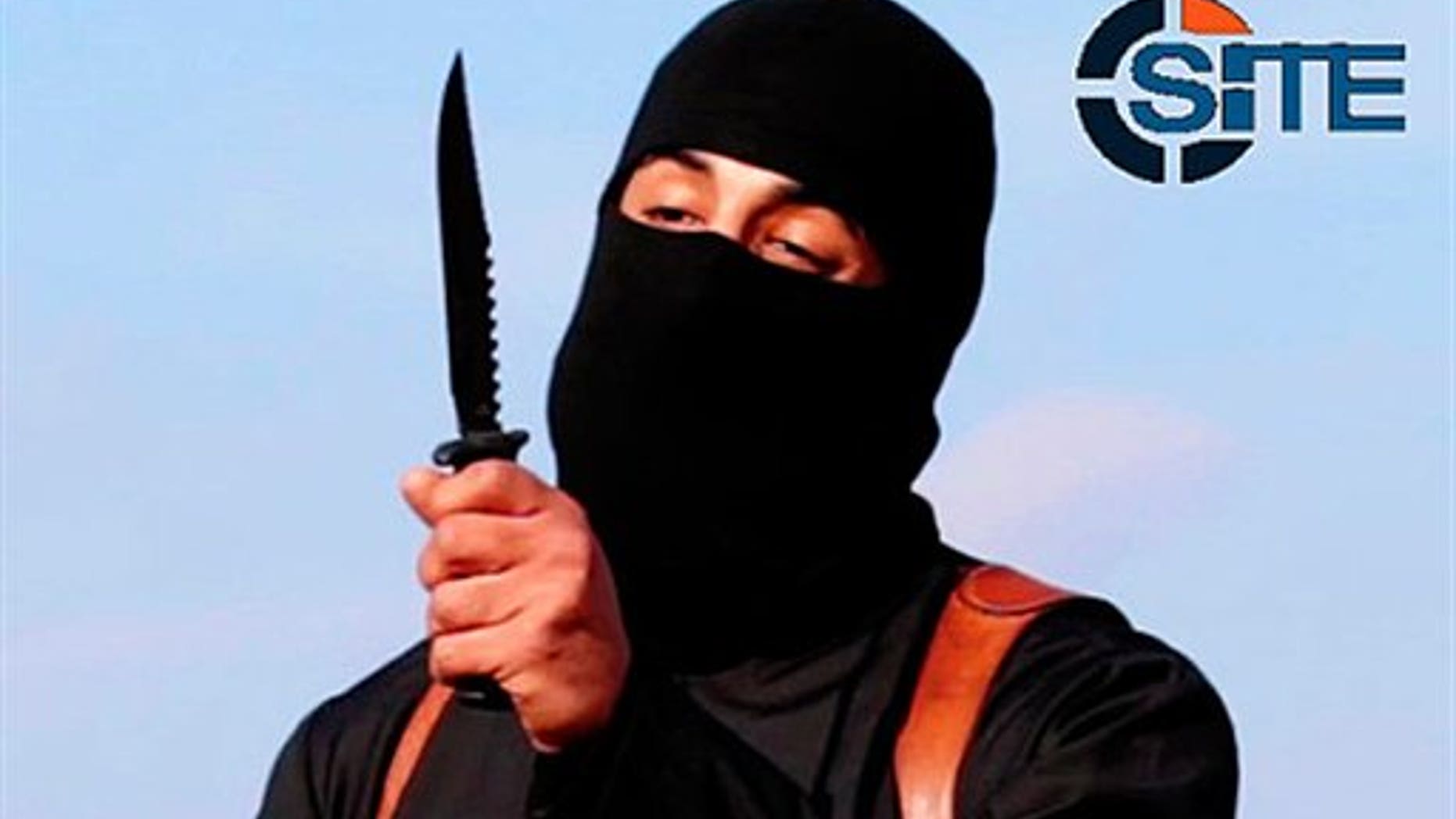 ISIS executioner Jihadi John easily dodged British authorities, riding in the back of a truck to exit the UK before boarding a flight in Belgium -- despite being on a terror watch list -- according to a chilling account by a jihadist who traveled with him through six countries before reaching Syria.
ISIS' English-language magazine Dabiq details how the London-raised Jihadi John -- whose real name was Mohammed Emwazi -- and his unnamed terror associate eluded security forces on their way to Syria, where they would train to kill in the summer of 2012.
The two-page article, released Jan. 19 in Issue 13 of the magazine, eulogizes the 27-year-old Emwazi, who was killed in a drone strike last year. The Kuwaiti-born terrorist was responsible for the beheadings of American and British hostages -- including U.S. journalist James Foley -- that were videotaped and posted online by the terror network.
"The controls are much stricter entering the U.K. than outgoing."
The article refers to Emwazi as "Abu Muharib Al-Muhajir" and details how he and the unnamed fighter fled the UK "right under the nose of the much-overrated MI5 British intelligence agency," according to MEMRI, which translated a copy of it.
Because their names were on terror watch lists, the fighter says he and Emwazi decided to leave the country "hidden in a lorry" and noted how "the controls are much stricter entering the UK than outgoing."
"Despite the efforts of MI5, Abū Muhārib [Emwazi] never ceased in his struggle to make hijrah for the sake of Allah. On his last attempt to leave the UK for his homeland of Kuwait, Abū Muhārib was stopped at the airport and kept for questioning by MI5, the result of which was their refusal to allow him to travel," the article claims.
"During the interrogation, Abū Muhārib would present himself as unintelligent, as was his method when dealing with intelligence agencies," the article said. "One particular agent said to him, 'You're not going anywhere. We are going to be on you like a shadow.' The joke would eventually be on him, for it was just a matter of days before Allah opened for Abū Muhārib the opportunity to make hijrah to Shām [Syria]."
The identity of the ISIS jihadist is unknown, though he is reportedly believed to be Somali-born terror suspect Ibrahim Magag from London. The fighter says the two, carrying approximately $44,000, made it to France and then on to Belgium, where they shaved their heads and beards to disguise their identities.
The two were carrying British passports, but Belgium police did not stop them as they boarded flights and eventually made their way to Greece, according to the fighter. There, an ISIS fixer guided them onto a boat across to Turkey and eventually into Syria to join the Islamic State.
On Thursday, MEMRI released a statement, calling the Emwazi eulogy "only one of many ISIS articles and statements boasting to followers and supporters about ISIS members' evasion and circumvention of European security apparatuses as they move back and forth between the Middle East and Europe, and about their ability to conduct surveillance of potential targets in Europe and to plan attacks undisturbed."
According to the article, Emwazi came from the northeast of the Arabian Peninsula, and his mother was of Yemeni origin. It says that at a young age he and his family moved to London, adding, "This would become a place he grew to hate along with its kafir [infidel] people, whose customs were far-removed from the praiseworthy values he was much accustomed to."
FoxNews.com's Cristina Corbin contributed to this report.