ISIS resurgent in Afghanistan despite being hit by largest non-nuclear bomb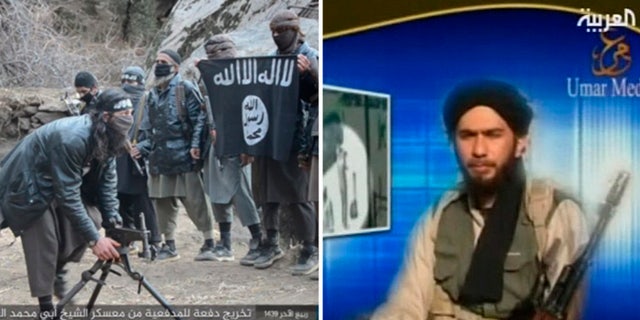 The ability of ISIS fighters in Afghanistan to return to an area they had been driven from less than a year ago when U.S. forces dropped the largest non-nuclear weapon ever used in combat, commonly referred to as the Mother of All Bombs (MOAB) has spurred Afghan and NATO forces to beef up operations in the area.
The suicide bombing Wednesday took place at a Save the Children office in Jalalabad City, the capital of Nangarhar province, which is in eastern Afghanistan. The capital is less than 20 miles from where U.S. forces dropped the MOAB, which succeeded in killing one hundred fighters, decimating their underground tunnel system and driving their operatives from the area.
Ahamad Ali Hazrat, provincial council chief of Nangarhar province said ISIS has steadily been sending scores of fighters closer to Jalalabad city, where the Save the Children attack took place. He noted the forces are "well-equipped" in their quest to take control of land from the central government.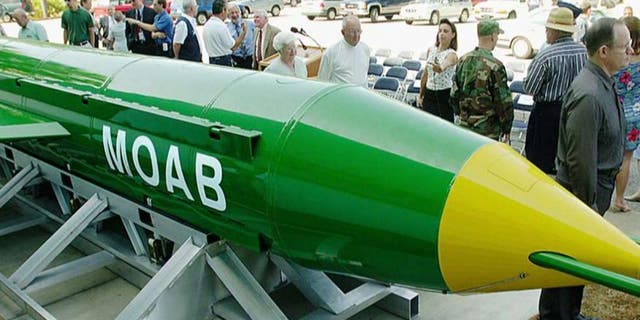 Official numbers for the size of local ISIS forces fluctuates between 700 to 1,600, with some two-thirds thought to be in and around Nangarhar. Skilled and experienced fighters, both Afghan and foreign, are said to be taking advantage of the porous Pakistan border region to the east of the country.
The resurgence of ISIS near Jalalabad City and other parts of Nangarhar province has some locals seeking more NATO military intervention.
"We want another big MOAB," Bebe Zarmina, 78, from the Deh-e-Bala village in Achin district, who lost two sons in the ISIS fighting, said. "We need more for our security."
Despite concerns after the MOAB detonation that area residents' lives would be permanently disrupted, Afghans near the bomb site praised the effect of the explosion.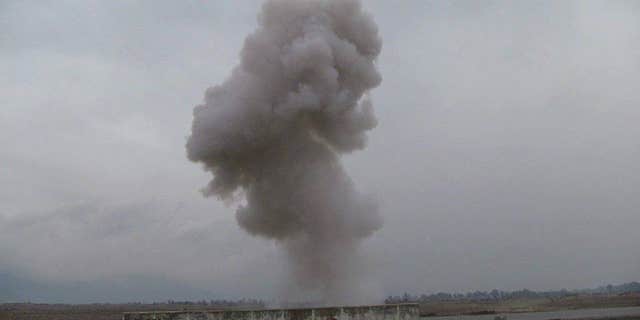 "After the MOAB, peace and calm has come to our areas, said Amanallah Niazai, 55, who lives in the province. "Now we can work on fields, farms and shops. We have a daily life again, thanks to the Americans."
U.S. Capt. Tom Gresback, public affairs director at the NATO-led Afghanistan mission Resolute Support Headquarters, told Fox News by phone that there is "currently a crater where ISIS-K once had a fortified stronghold." Although Gresback labeled the mission as "effective," he noted that the terrorist group "continues to terrorize citizens in the area" and that the U.S., along with the Afghan forces, are "focused on eliminating them."
The resiliency of ISIS has, according to Attaullah Khogyani, the spokesman for Nangarhar's governor, prompted Afghan forces to launch a joint operation with locals in different parts of the province "to destroy their training centers, equipment and personnel."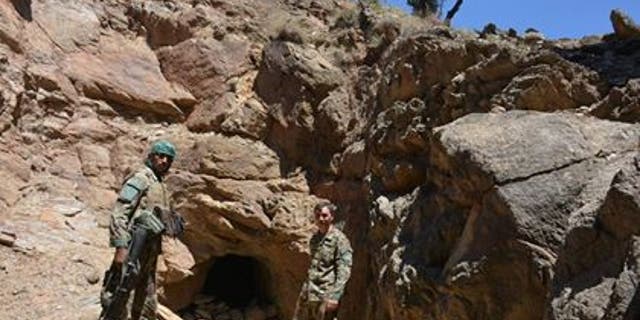 "Right now, we are talking with the tribal elders both where MOAB was used in Achin, and Haska Mena districts to make a kind of coalition and joint efforts against ISIS," he continued.
BEHIND THE DRAMATIC RESCUE OF AMERICAN-CANADIAN COUPLE FROM HAQQANI CAPTIVITY
US AIDS ISIS, SAYS AFGHANISTAN'S FORMER PRESIDENT
Nangarhar province isn't the only part of Afghanistan that is seeing a persistent ISIS presence.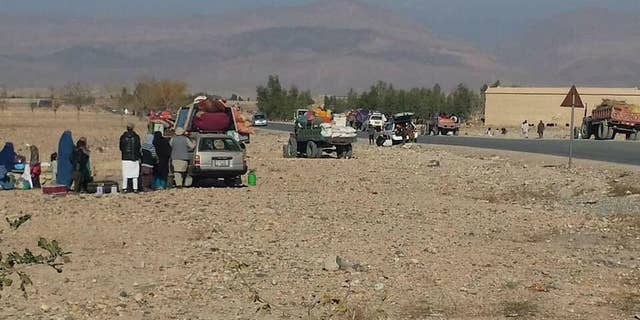 Veryan Khan, editorial director of the North Carolina-based Terrorism Research & Analysis Consortium (TRAC) observed that French and Algerian foreign fighters believed to have been in the now largely defeated ISIS battlefields of Syria and Iraq have turned up in Darzab, in northern Jowzjan province, Afghanistan, in November.
"At least two dozen women were among the arrivals, who were traveling with a translator from Tajikistan as well as Chechens and Uzbeks," Khan told Fox News. "The locals have dubbed at least two of the French nationals 'The Engineers' because they appeared to be involved in some sort of extraction."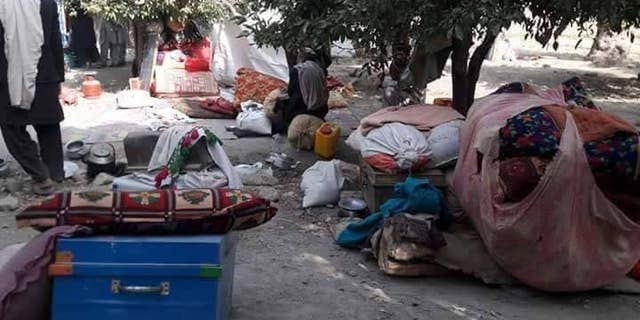 Veryan said eyewitnesses have reported foreigners move through the area on motorbikes, on trips back and forth to the border, but "talk to nobody." She also noted, based on their tracking, that there is a force of roughly 200 fighters in a camp near Bibi Maryam village in Darzab, which is believed to have become a regional hub for ISIS-K.
The Trump administration has advocated a renewed resolve to entirely squash terrorism in Afghanistan, more than 16 years since the U.S. intervened in the country after the 9/11 attacks. The U.S. military dropped more bombs in the country last year than in 2012 – when troop levels were at an all-time high of 100,000.
Drones and other hardware are also expected be relocated to the region, and President Trump has approved the deployment of an additional 3,000 U.S. troops to the war-ravaged nation bringing the total to around 14,000 U.S. personnel.
But perhaps most significant, is the U.S shift to a conditions-based strategy rather than – in Trump's words – "arbitrary timetables."
ISIS "must accept that they cannot win here, and like those who existed in fortification, those who are still here will be destroyed," Gresback asserted, noting that they are "far less capable" now than before the MOAB detonation.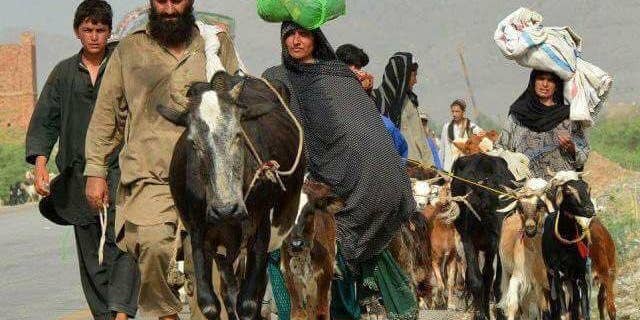 "After the MOAB, the morale of the national forces became stronger," added Ajmal Omar, a member of the Nangarhar Provincial Council. "But without U.S. support the fight against ISIS would be impossible."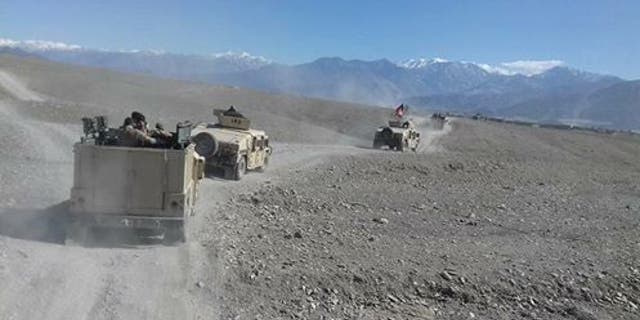 Mir Jalalzai contributed to this story.