ISIS plot using drone to attack Turkish base foiled, authorities say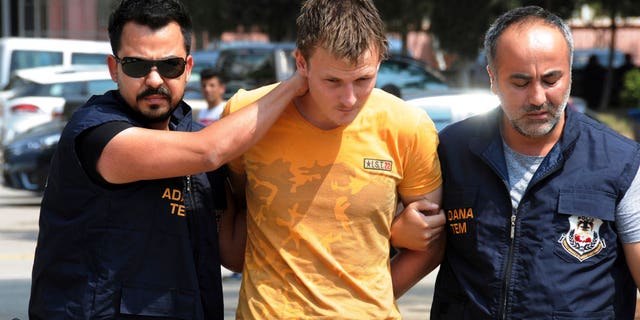 An alleged ISIS plot involving a drone attack on Turkey's Incirlik air base -- which is used by the U.S. Air Force -- was foiled Thursday when Turkish authorities arrested a Russian national suspected of being an Islamist militant.
Renad Bakiev, who previously traveled to Syria, was detained in the southern city of Adana for planning the drone attack, police said in a statement. Officials said he admitted to surveying the Incirlik air base to plan out his strike, and attempted to attack Americans -- but he was unsuccessful.
Adana police said Bakiev had ties to ISIS and also intended to assault the local Alevi community -- a religious minority ISIS regards as heretics. The religious group is also the largest one in Turkey and is an offshoot of Shia Islam.
Bakiev told police he wanted to kill Alevis because they were "enemies of Allah," the Dogan news agency reported.
While planning the attack, Bakiev, using the Telegram messaging app popular with ISIS militants, asked other extremists to buy a drone for nearly $800, police said.
The U.S. Air Force has used Incirlik air base, near the city of Adana, as a staging post for its air campaign against ISIS in Syria and Iraq since 2015.
ISIS militants have used armed drones to deadly effect in Iraq and Syria, converting commercial drones to carry small explosives.
The Associated Press contributed to this report.