ISIS destroys iconic Mosul mosque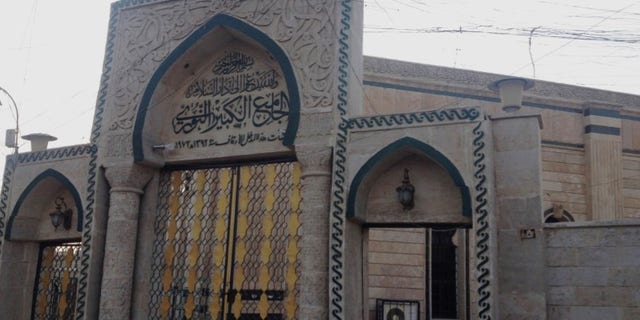 NEWYou can now listen to Fox News articles!
The Islamic State destroyed the famous al-Nuri mosque in Mosul, Iraq late Wednesday night, according to Iraq's Ministry of Defense. The iconic leaning minaret was also demolished after fighters detonated explosives inside the structures.
The mosque, also identified as Mosul's Great Mosque, was known as the location where ISIS leader Abu Bakr al-Baghdadi declared an Islamic caliphate in 2014. That occurred after the city was overtaken by the militants. At the time, it was seen as a top symbolic prize in the battle for Iraq's second largest city.
DEPORTING IRAQI CHRISTIANS ISN'T WHAT TRUMP INTENDED
Iraqi forces recently pushed into Mosul's Old City, a region where the remaining ISIS fighters have been holed up with around 100,000 civilians, according to the UN.
The fight to retake Mosul, launched in 2016, has already displaced more than 850,000 people.
The Associated Press contributed to this report.