ISIS depicts Trump as prisoner in propaganda photo, threatens drive-by shootings
ISIS released a new propaganda photo Wednesday depicting President Trump as a prisoner, while threatening more attacks on the West.
The photo is similar to one released in December, which depicted Trump and Israeli Prime Minister Benjamin Netanyahu as prisoners of ISIS, warning the terror group will enact the scene "soon in your country," according to SITE intel group.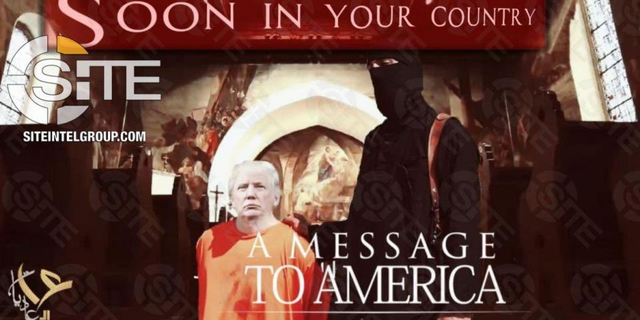 In another photo, the terror group warns "we swear to break your necks and shed your blood," adding that "the coming will be the most terrible and bitter."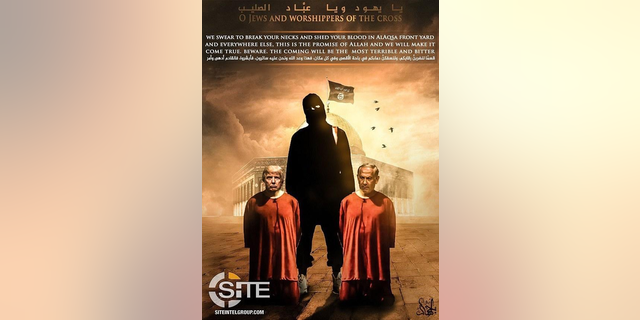 Another image shows Trump being held at gunpoint, as the skyline of what appears to be Seattle burns in the background. The terror group also warned of ISIS-style executions to come in the West, posting a video of a man shooting at a pickup truck.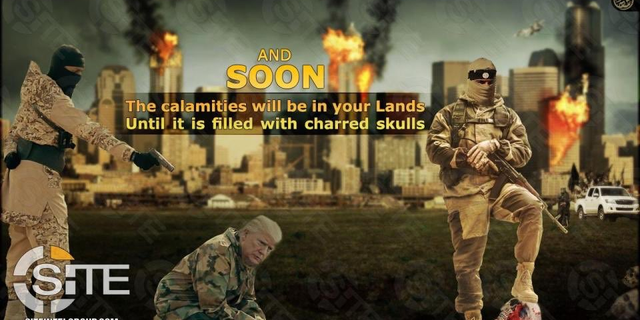 US DROPS MORE BOMBS IN AFGHANISTAN AS WAR AGAINST ISIS WINDS DOWN
The rhetoric from the terror group comes as the White House said this week that Trumps still wants U.S. troops to exit Syria as soon as possible.
White House Press Secretary Sarah Sanders said in a statement Sunday night: "The U.S. mission has not changed — the President has been clear that he wants U.S. forces to come home as quickly as possible."
Sanders added that the U.S. still wants to "crush ISIS" and expects regional allies to help secure the region.
The Associated Press contributed to this report.