ISIS claims responsibility for Baghdad bomb blasts, at least 28 killed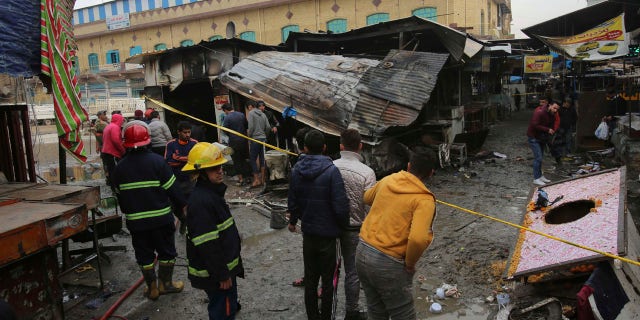 A pair of bomb blasts targeting a market in central Baghdad Saturday killed at least 28 people and wounded at least 54, according to police and medical officials.
The attacks took place early Saturday morning in al-Sinak, a busy market selling car accessories, food and clothes as well as agricultural seeds and machinery.
Details were sketchy in the immediate aftermath. Police at first said a pair of back-to-back roadside bombs exploded. Later a police official said first a roadside bomb exploded, then a suicide bomber detonated his device amid the crowd that had gathered. Finally police concluded that the carnage was the work of a pair of suicide bombers
All officials spoke on condition of anonymity because they were not authorized to release the information.
The Islamic State group later claimed responsibility for the attacks in a statement posted by its Aamaq news agency, confirming that the blasts came from a pair of suicide bombers.