IS launches new assault on besieged eastern city in Syria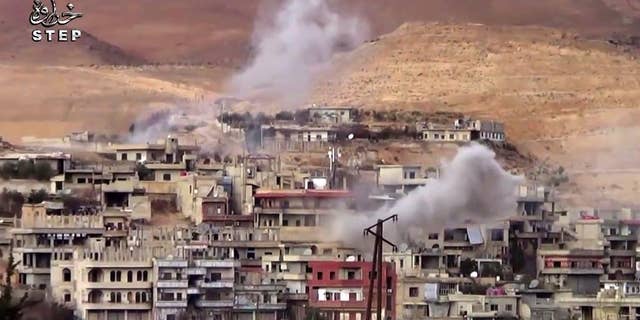 NEWYou can now listen to Fox News articles!
BEIRUT – Syrian opposition activists say Islamic State militants have launched a new offensive on government-held areas in the contested eastern city of Deir el-Zour.
They report intense fighting Saturday between Syrian troops and IS members in the city and in the vicinity of a nearby military airport controlled by government forces.
The extremists, who control most of Deir el-Zour province, have kept the provincial capital under siege since 2014. Government forces have withstood the encirclement thanks to air-dropped humanitarian assistance and weapons and ammunition flown into the airport.
The Syrian Observatory for Human Rights says Saturday's offensive was the most intense attack in a year. Others reported loud explosions that shook the city and said Syrian warplanes were taking part in the battles.