Irish Man Reportedly Caught With 72 Cocaine Capsules in Stomach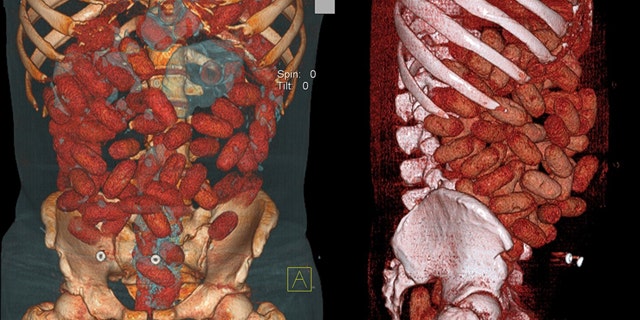 Authorities have released X-ray images of an Irish national they allege swallowed dozens of cocaine capsules in an attempt to smuggle the drug out of Brazil.
The 20-year-old man, identified only as P.B.B., was arrested on Monday at Sao Paolo's Congonhas airport as he tried to board a flight to Lisbon en route to Brussels, the Irish Independent reports.
Medical-imaging photographs released by Brazilian authorities show 72 bags of cocaine in the man's gastrointestinal tract, or nearly a kilogram of the narcotic. Police were alerted after authorities noticed his nervous behavior, the paper reports.
The drugs were estimated to have been worth roughly $200,000.
The suspect has been charged with international drug trafficking and faces up to 15 years in prison, the paper reports.
Click here to read more on this story from the Irish Independent.