Irish activist and sex abuse survivor becomes unlikely papal adviser, demands accountability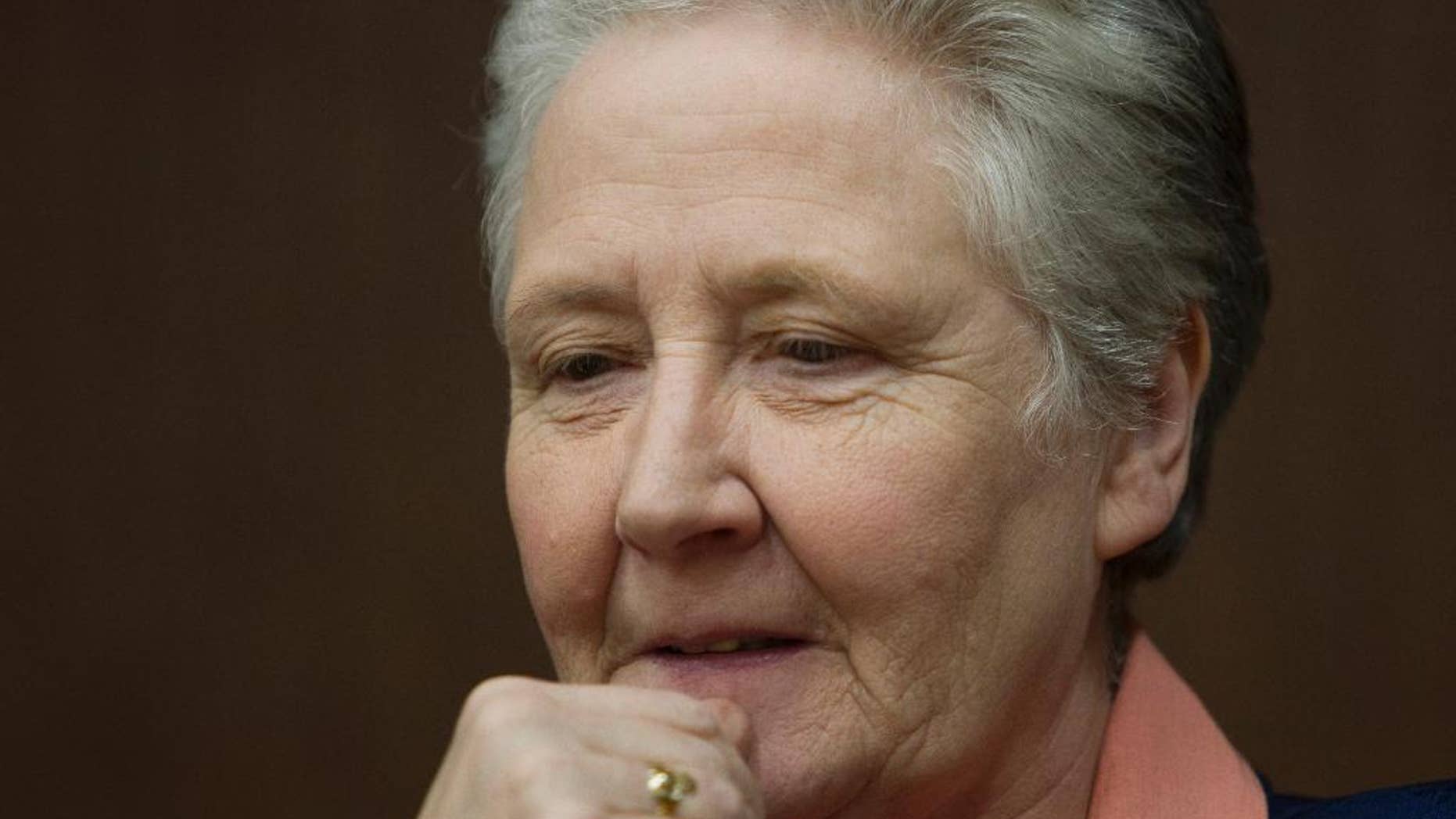 VATICAN CITY – Marie Collins is not your ordinary papal adviser.
Sexually assaulted as a child by a hospital chaplain, Collins went onto become a leading Irish activist demanding justice for the victims of priestly abuse and a fierce critic of the Catholic Church's handling of the scandal.
Now she has been named to Pope Francis' commission on setting sex abuse policy, one of eight people — half of them women — who will help craft the panel's scope and advise the church on best practices to protect children.
In an interview with The Associated Press, Collins said her top priority was for the Vatican to punish those bishops who have covered up for priests who raped children.
"There's no point in my mind of having gold-plated child-protection programs in place if there's no sanction for a bishop who decides to ignore them," Collins said by telephone from her home in Dublin. "The reason everyone is so angry is not because they have abusers in their ranks. Abusers are in every rank of society. It's because of the systemic cover-up."
Francis announced the initial members of the commission after coming under fire from victims' groups for a perceived lack of attention to the scandal, which has cost the church credibility in traditionally Catholic strongholds of the U.S., Europe and Latin America. Canon law does provide for sanctions if a bishop is negligent in carrying out his duties, but to date no bishop has ever been disciplined for abuse-related negligence.
Collins acknowledged that she may be disappointed by the commission, but said she felt it was "worth taking the chance" to participate, even at the risk of losing credibility with other priestly sex abuse survivors.
"People are telling me that it means I trust the church. But the fact is, I don't trust them at all," she said.
"My reason for saying 'yes' is because I've been criticizing the church for how they do things and the way they treat survivors," she said. "Not to take this opportunity to say those things at the heart of the church would go against everything I feel."
Collins was sexually assaulted by the Rev. Paul McGennis in 1960 when she was 13 and in the hospital. He also took lewd photos of her. She battled anxiety, depression and agoraphobia for decades and was in and out of psychiatric hospitals. When she finally summoned the courage to report her abuser, her pastor told her it was her fault.
"I disintegrated into 1,000 pieces," she said. "I didn't speak to anyone for 10 years."
Eventually civil authorities prosecuted and jailed the priest and he was sentenced two more times for molesting other children. He was stripped of his priestly duties and became a layman in 1997.
In 2003, Collins helped the Dublin archdiocese set up its child-protection service and in 2012 she addressed a Vatican-backed symposium at Rome's Pontifical Gregorian University to educate bishops on crafting guidelines to protect children.
The main U.S. victims' group in the U.S., SNAP, welcomed Collins' participation in Francis' panel, as did the leading church authority on clerical sex abuse, Bishop Charles Scicluna, for a decade the Vatican's chief sex crimes prosecutor.
"Her resolve and indeed the very narrative she brings to the table will help forge the determined implementation of policy the church needs at this time," Scicluna said in an email to AP.
___
Follow Nicole Winfield at www.twitter.com/nwinfield