Iraqi Prime Minister Gives Government 100 Days to Improve -- Or Else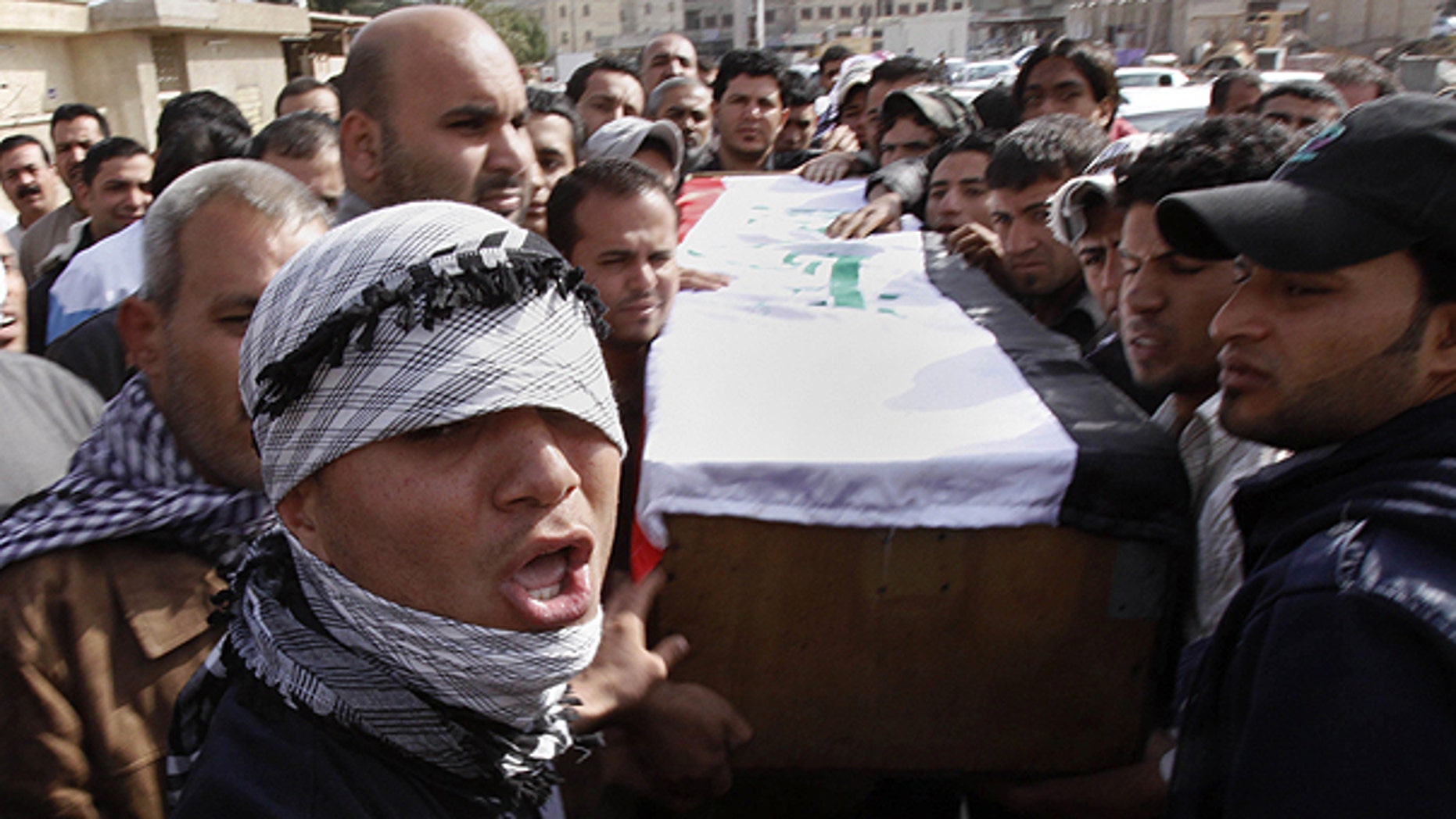 BAGHDAD – Iraq's prime minister, following a string of deadly anti-government protests, gave his ministers on Sunday 100 days to improve their performance or risk being fired.
The warning from Nouri al-Maliki came two days after thousands of protesters took to the streets across the country to demand better public services. It demonstrates the worries Iraqi officials have that protests here inspired by the popular uprisings in Tunisia and Egypt could spiral out of control.
Al-Maliki told his Cabinet on Sunday that he would evaluate each ministry's performance. His office said personnel changes would be made, depending on the assessment of a ministry's work.
"The performance of the government and the ministries will each be evaluated separately in order to know the extent of success or failure in carrying out the duties given to them," the statement read. It also stressed that each minister must answer for corruption — a key complaint for Iraqis — in their ministries.
"Changes will be made in light of the evaluation results," the statement said.
In Friday's demonstrations, thousands marched on government buildings across the country and clashed with security forces. The violence left 14 protesters dead. The anti-government demonstrations were the largest in Iraq since political unrest began spreading in the Arab world weeks ago.
Rights groups asked the prime minister to investigate the use of force by his troops.
More clashes erupted Sunday, this time in the southern city of Amarah, 200 miles (320 kilometers) southeast of Baghdad. A resident in the city said protesters who were demanding more jobs started chanting in front of the provincial council building: "You are a government of liars who give only false promises!"
He said the protesters then started throwing stones at the building, and guards opened fire to disperse them. After demonstrators left the scene, security forces imposed a curfew in the area and ordered all nearby shops to be closed, the resident said. He did not want to be identified due to security concerns.
The top health official for Maysan province, Zamil Shia, said 27 people, including seven policemen, were injured in the clashes.
Amarah is the capital of Maysan province, which borders Iran, and is one of the country's most impoverished regions.