Iraqi archbishop hopeful Trump will aid Christians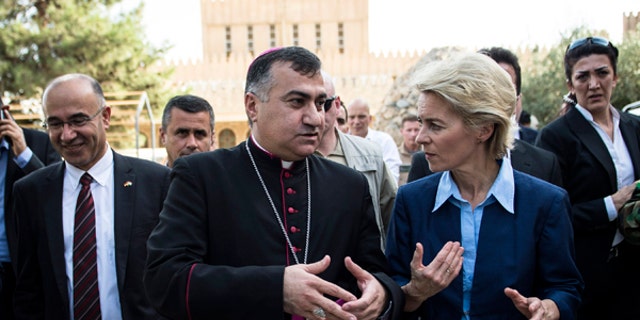 The Archbishop for the Christian community in Iraq hopes President Trump and will help minority religious groups in the region.
Bashar Warda, the Chaldean Catholic Archbishop of Erbil in Iraq, said as long as Trump's executive order includes special preferences for all victims of ISIS, it can be a positive for Christians in the region, whose plight Trump has been sympathetic to.
"I would personally prefer that our people stay here in their ancient homeland, but I also understand that many have lost hope," Archbishop Warda said to Fox News. "They have suffered too much and want to leave. It is not my place to force them to stay.
"That said, the fact that an American administration seems to know that there are Christians and other religious minorities here who need help is something I find heartening. I hope this means that we will no longer be excluded from U.S. government and UN aid, which our people desperately need."
Warda, a key figure in the beleaguered Iraqi Christian community, has been vocal in the past about the lack of assistance from the U.S. government to Christians and other minorities in the region. Now, he hopes the current administration in Washington has started a helpful dialogue.
"How is it possible that a community suffered genocide, that has seen its numbers decline by more than 8 in 10 in a little over a decade, [receives] nothing at all from the American government that is funding countless humanitarian projects for internally displaced persons in this country?" he said.
The Nineveh Plain region, also known as the Plain of Mosul, has been the ancestral homeland of Assyrian-Chaldean-Syriac Christians, Yazidis and other minorities -- all of whom were under attack from ISIS since the terror group rose in 2014. These ethnic and religious minority groups were driven from the Plain when the Islamic State attempted to establish their caliphate.
The Christian population in Iraq alone has plummeted from 1.5 million in 2003 to current estimates of 275,000 and could be gone for good within five years if no action is taken, according to a November 2015 report from international Catholic charity Aid to the Church in Need. The dwindling numbers are due to genocide, refugees fleeing to other countries, internal displacement and others who either hide or disavow their faith.
It has been estimated that a dozen Christian families flee Iraq each day. Christians who have managed to escape ISIS have fled to places like Europe and Lebanon, while members of the faith also are under increasing pressure in Iran, Pakistan, Saudi Arabia and other Gulf nations.
"Here at home, the words 'We help everyone' sound noble, but they have too often become shorthand for actually not helping the religious minority communities at all because when aid goes only to the big camps,' Andrew Walther, of the Knights of Columbus, told Fox News. "The minority groups aren't typically at those camps because they are targeted for violence by extremist groups there."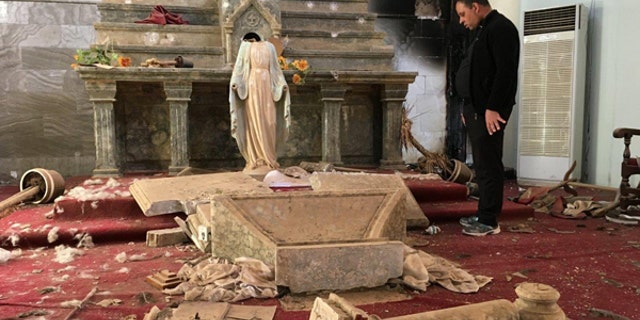 The organization has performed philanthropic services in the region and successfully lobbied to get the State Department to classify the situation in the region as genocide.
"The fact is, unless aid is specifically targeted to these small and fragile communities, they don't get it, and without U.S. government and UN assistance, the likelihood that these communities will disappear increases substantially," Walther said.