Iraq suicide bombers kill four police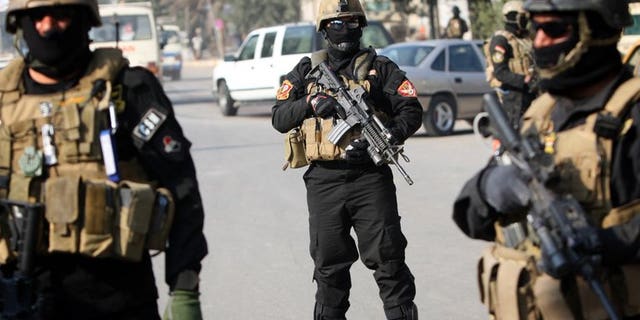 SAMARRA, Iraq (AFP) – Suicide bombers attacked a police base north of Baghdad Saturday, killing four police and wounding another, an officer and a doctor said.
The bombers, dressed in SWAT uniforms, attacked the base in Baiji in the morning, while most of its forces were out on a mission.
Police killed one of the bombers, who were on foot, but the others managed to detonate their explosives inside the base.
Militants opposed to the Iraqi government, including some who are linked to Al-Qaeda, frequently target security forces and officials.
They have proven they can strike high-security facilities, such as two major prisons in the Baghdad area that were assaulted in July, freeing hundreds of inmates.
But other attacks are aimed squarely at civilians.
The Saturday blasts came a day after two bombs tore through worshippers gathering for weekly prayers at a Sunni mosque, killing 18 people.
Seven died in other attacks.
Violence has surged this year to levels not seen since 2008, when Iraq was emerging from a brutal sectarian conflict that peaked in 2006-2007 and killed thousands of people.
With the latest incident, more than 480 people have been killed so far this month and over 4,300 since the beginning of the year, according to AFP figures based on security and medical sources.