Iraq security forces press on with battle to push al-Qaida militants out of key western cities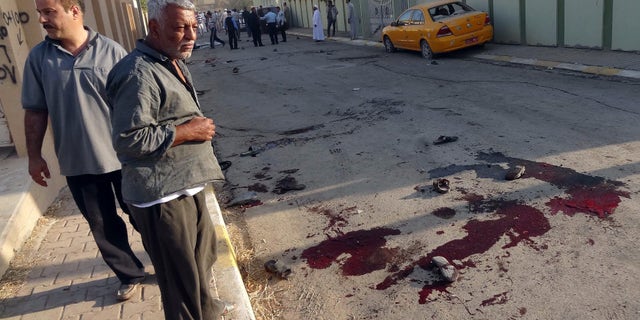 BAGHDAD – A provincial spokesman says Iraqi security forces and allied tribesmen are pressing their campaign to rout al-Qaida from two main cities in the western Anbar province.
Dhari al-Rishawi says clashes were still underway on Friday. He says militants remain in control of the city of Fallujah and some parts of the provincial capital, Ramadi.
The two cities were taken over by the militants last Wednesday, when military troops pulled back following a request from the province's disenchanted Sunnis.
A Fallujah resident says masked al-Qaida fighters attended the Friday prayers along the city's main street. One fighter appealed to the townspeople and the worshippers for support, saying his men are here to protect them from the government.
The resident spoke on condition of anonymity, fearing for his own safety.