Iraq PM says he won't order assault on Fallujah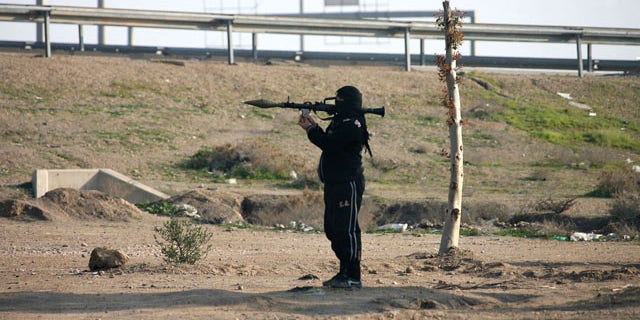 Iraq Prime Minister Nouri al-Maliki said Sunday he would not order a military assault on the city of Fallujah on the grounds that he wanted to spare the city more bloodshed and give Sunni Muslim tribesmen time to expel the Al Qaeda-linked militants who have held the city for close to two weeks.
In an interview with Reuters published Sunday, al-Maliki said he wanted to "end the presence of those militants without any bloodshed because the people of Fallujah have suffered a lot."
Fighters from the Islamic State in Iraq and the Levant took control of Fallujah and the nearby city of Ramadi on January 1, with the help of some Sunni tribes angry at al-Maliki's Shiite-dominated government. Last week, Iraq security forces and friendly tribesmen regained control of Ramadi, the capital of Anbar province west of Baghdad, but so far, Fallujah has not followed suit.
"The important thing is not to attack the city and kill innocent people because of those criminals," al-Maliki told Reuters. The Prime Minister, who is facing another round of parliamentary elections in April, said that the Iraqi army would continue its encirclement of Fallujah, with the aim of stopping it from become a base for militant attacks.
Health officials say that at least 60 civilians and tribal fighters have died in the fighting, with nearly 300 wounded. According to the United Nations, 8,868 people were killed in Iraq in 2013, the highest toll for five years.