Iraq general says he survived blast that killed nine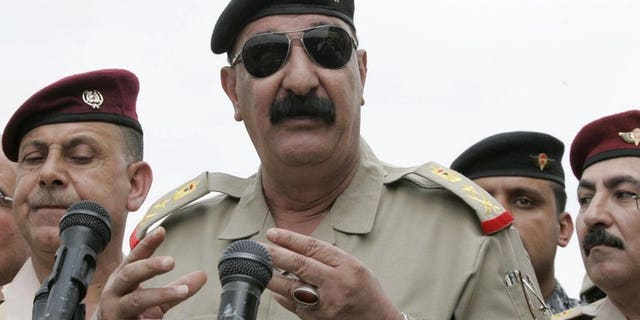 KIRKUK, Iraq (AFP) – A top Iraqi army officer said he survived a bombing on Saturday that killed nine soldiers during an operation against Al-Qaeda militants in Diyala province north of Baghdad.
"I was targeted directly," Staff Lieutenant General Abdulamir al-Zaidi told AFP by telephone.
The blast, which struck some 50 metres (yards) along the road from where Zaidi was walking, also wounded 11 soldiers, he said.
"This area is a stronghold for Al-Qaeda," Zaidi said of where the attack took place, 30 kilometres (18 miles) north of the city of Baquba.
The general said on July 28 that security forces had launched a major operation in Diyala, Salaheddin and Kirkuk provinces aimed at tracking down those behind bombings and assassinations during the Muslim holy month of Ramadan.
All three provinces have been hit by frequent attacks in recent weeks, including Baquba and surrounding areas.
Iraq is witnessing its deadliest violence since 2008, when it was emerging from a prolonged and bloody sectarian conflict between Sunni and Shiite Muslims.
Experts point to widespread discontent among Iraq's Sunni Arab minority, which the Shiite-led government has failed to address, as the major cause of the spike in unrest this year.