Iran's supreme leader wrote letter to Obama, report says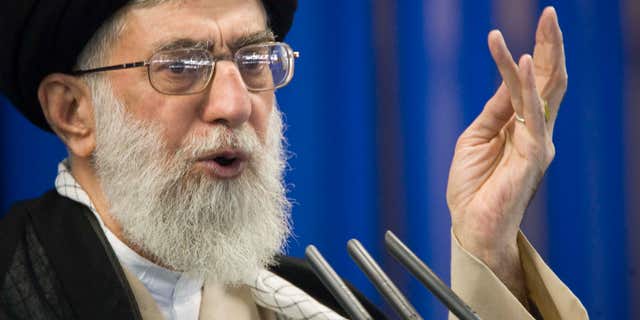 Iran's supreme leader reportedly sent a secret letter to President Obama responding to his calls to improve relations between the two countries.
The Wall Street Journal reports Iran's top political figure Ayatollah Ali Khamenei wrote to Obama in recent weeks responding to the president raising the possibility of cooperation in fighting the Islamic State terror group if a nuclear deal is secured.
However, the Iranian cleric's response was "respectful," but noncommittal, an Iranian diplomat told the journal. A senior White House official declined to confirm the existence of the letter.
U.S. officials told the paper that a letter sent in Obama's first term outlined 60 years of abuses the supreme leader says the U.S. committed against the people of Iran.
One White House official confirmed to the Wall Street Journal that Obama received the letter in 2009.
The letter signified the thawing of frozen ties between the U.S. and Iran. However, the effort to knock the wall down between the two counties comes at a crossroads as the U.S. set a deadline to yield an agreement in its nuclear negotiations or Washington will take steps to deny the country any possibility of making a nuclear bomb.
Obama has said the breakdown in negotiations could fuel even more instability in the Middle East and undercut U.S. efforts to combat ISIS militants in Iraq and Syria, whom Iran is also waging war against.
Iran and the U.S. have previously failed to reach an agreement in the nuclear discussions. When talks broke down last, Khamenei said he would not approve a "bad deal."
Click for more from Wall Street Journal