Iran's Rowhani takes presidential oath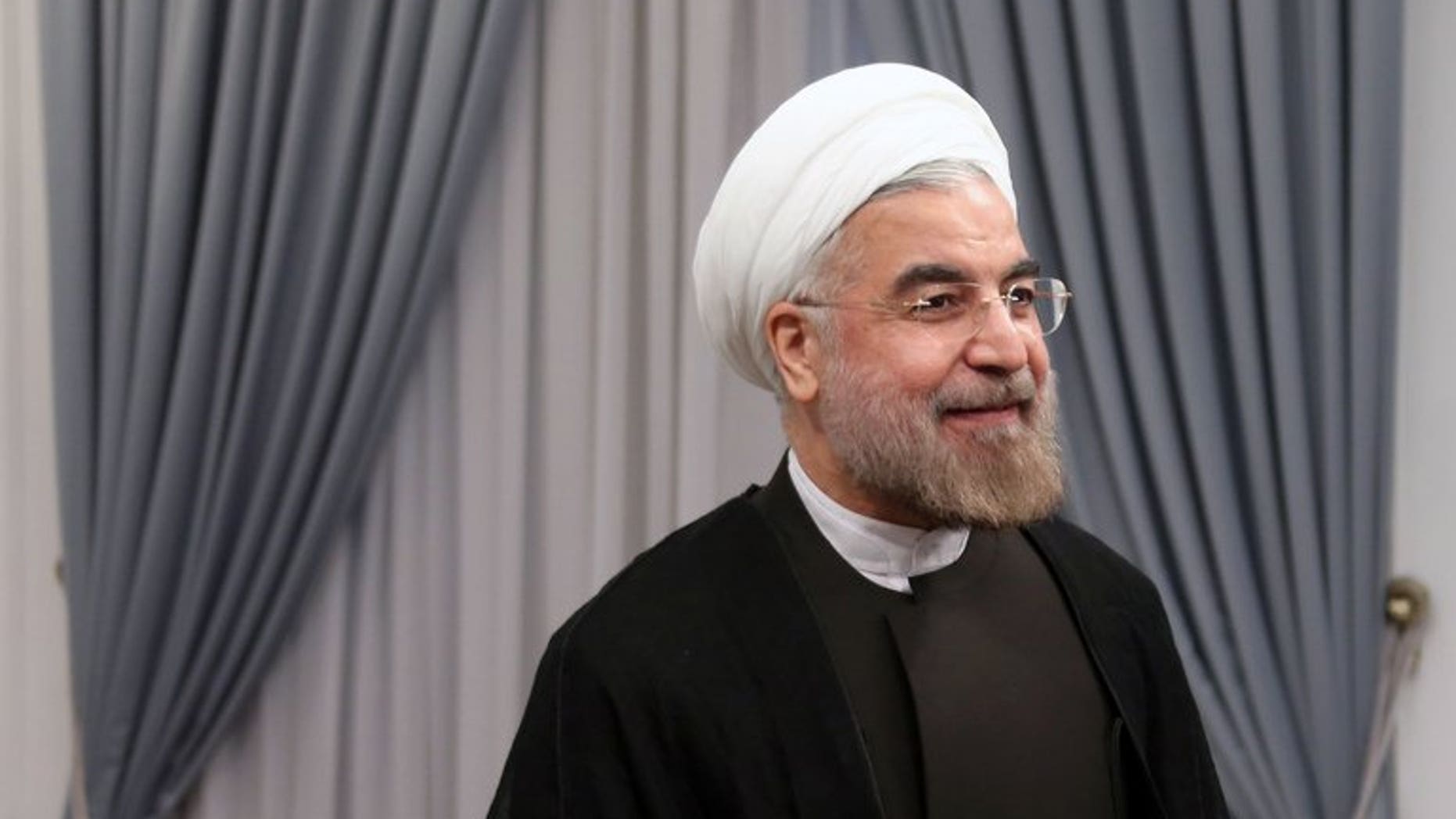 TEHRAN (AFP) – Iran's new moderate President Hassan Rowhani took the oath before parliament on Sunday, at a ceremony attended for the first time by foreign dignitaries including regional leaders.
Rowhani takes over from his predecessor Mahmoud Ahmadinejad, whose provocative policies in two turbulent four-year terms left Iran isolated internationally and struggling economically.
In a speech after being sworn in, Rowhani addressed several issues which he said were of concern to the Iranian people, including "to live better" in a world where they are no longer isolated.
"The people voted for moderation ... the people want to live better, to have dignity, and enjoy a stable life. They want to recapture their deserving position among nations," Rowhani told the parliament.
The 64-year-old cleric formally took office on Saturday at a ceremony in which he received the endorsement of supreme leader Ayatollah Ali Khamenei, pledging to work to ease crippling Western sanctions.
The West is hoping that Rowhani, a former nuclear negotiator, will take a more constructive approach in long-running negotiations over Iran's controversial nuclear programme.
But the supreme leader Khamenei retains the final say on all strategic issues, including the nuclear talks.
Rowhani begins his four-year term with Iran facing international isolation and tough EU and US sanctions against its oil and banking sectors that have sent the value of the rial plummeting and inflation soaring.
Sunday's swearing in ceremony was attended by some nine regional leaders, marking the first time the Islamic republic extended invitations to all countries, except the United States.
Officially Rowhani has two weeks from Sunday to name his cabinet, and the conservative-dominated parliament then has 10 days to review his nominations.
But Iranian media said that he could unveil his cabinet on Sunday and that MPs could start the confirmation process within a week.
They reported that he was likely to name a government dominated by Western-educated technocrats.