Iran's Rouhani attacks hardliners in final debate before presidential election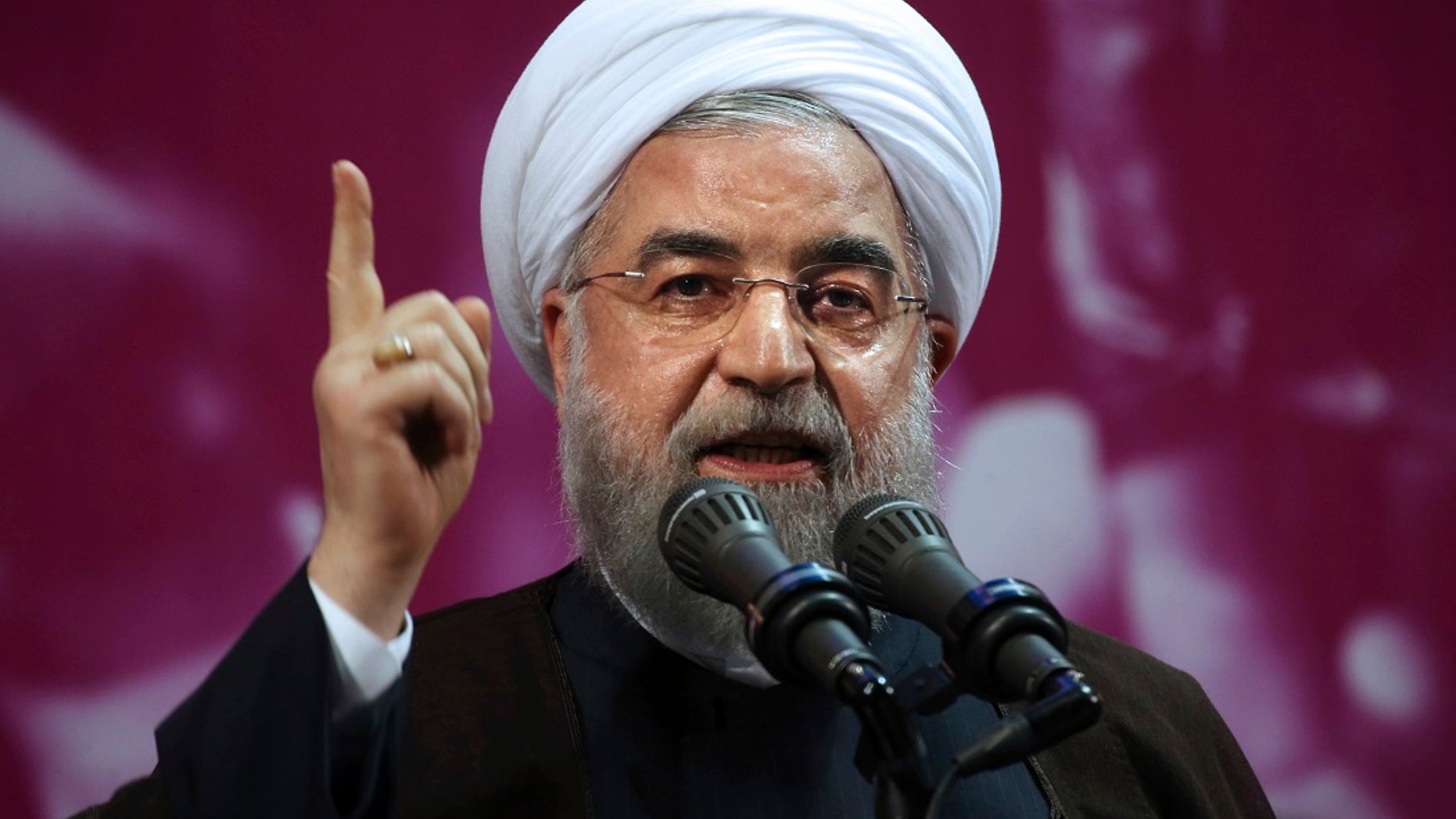 Iranian president Hassan Rouhani attacked his hardline rivals in the final televised presidential debate on Friday, a week before the election.
Rouhani, who is seeking a second term on May 19, defended his economic policies that include pulling the country out of international isolation, according to the Hindustan Times. 
"If we want a better economy, we should not let groups with security and political backing to get involved in the economy," Rouhani said at the debate.
The Iranian president has criticized openly the country's Revolutionary Guards. He faces five opponents, one of which is hardliner Ebrahim Raisi, a close ally of supreme leader Ayatollah Ali Khamenei. Raisi has accused Rouhani of failing to boost the country's economy through mismanagement.
"Unemployment is high. People's purchasing power has dropped dramatically," Raisi said of Rouhani before.
During Friday's debate, Tehran's mayor and presidential candidate Mohammad Bagher Ghalibaf accused Rouhani and candidate Eshaq Jahangiri of receiving "highly subsidized" properties from the government. Ghalibaf added that Rouhani's administration had facilitated large loans to "particular individuals" through state-run banks, while average citizens still struggle to secure small loans.
IRAN ELECTION'S THEATRICS, FRANK DISCOURSE PUSH BOUNDARIES
In 2012, Rouhani won the election in a landslide, but barely enough to avoid a runoff vote. A candidate has to win 50 percent of the votes to win the election in the first round.
Rouhani's moderate administration struck the 2015 Iran nuclear deal with world powers, which lifted international oil and financial sanctions in the country. In return, Iran agreed to limit its uranium production, curbing its nuclear program. However, Rouhani's opponents claim the president bowed down to Western powers too easily.
"There is no evidence that the U.S. and the Western countries are abiding by their commitments," Raisi told an Iranian-backed news agency in Lebanon in a report released Wednesday.
Raisi said though he criticized Rouhani, he would not pull out of the nuclear deal.
Meanwhile, local news outlets in Tehran reported that windows of one of Rouhani's campaign offices were smashed. They said another office previously had been targeted as well.
Khamenei spoke during a graduation ceremony in Tehran on Wednesday, urging people to keep the country's peace and prevent any unrest around the upcoming election. He warned that enemies of Iran seek "to create tension and sedition to disrupt order and security."
"Those who ignore the country's security will definitely be slapped in the face," said Khamenei, according to the state-run Islamic Republic News Agency.
IRAN'S ROUHANI FACES RENEWED CHARGES AS ELECTION LOOMS
Authorities are trying to avoid repeating the violence that followed the country's disputed 2009 poll.
In an interview aired Tuesday night, Intelligence Minister Mahmoud Alavi said his agents broke up a plot that would involve gangs of paid youths fighting each other. Alavi also said the ministry detained suspected members of an Iranian opposition exile group, without elaborating.
Candidates must manage their campaigns "in a way that protects national solidarity and integrity while not damaging ethics and values of the society," Alavi said.
The Associated Press contributed to this report.