Hundreds of demonstrators extended their protests this week outside Iran's notorious Evin Prison, demanding information about about loved ones detained -- without being charged -- since ongoing anti-government protests erupted almost two weeks ago.
Uncertainty surrounds the status of more than 3,000 who have been detained since protests broke out on Dec. 28 and quickly spread to more than 130 locations across the country.
"People inside are being tortured, maybe tortured to death," Amir, a 31-year-old activist and business owner, told Fox News in a telephone interview from outside the prison on Tuesday night. Amir, who declined to give his last name for fear of retribution, spoke from amid a crowd of protestors, who could be heard chanting "free the prisoners" and "we are united" in the background.
Amir said a close friend, a 26-year-old student, was one of the "lucky" ones to have been released this week after more than a week in detention – but is now hiding for the sake of his family's safety.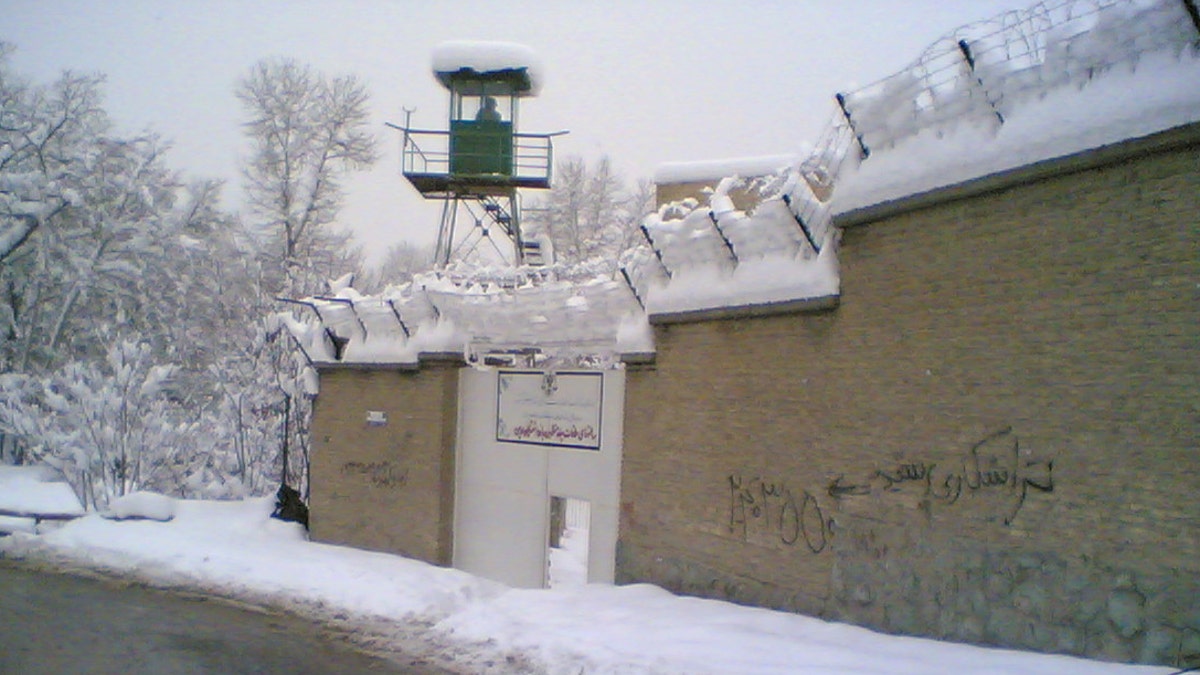 "He was arrested by plainclothes police at the beginning of the protests in Tehran," Amir recalled. "Then he was beaten badly. He said 400 to 500 people were forced into a room that should only hold 120 persons. They suffered all the torture – sleep deprivation, lack of food, all the things."
Amir, who said he himself has been held in Evin, which is located in the Alborz Mountains of northern Tehran, for anti-government activities, in 2009 and in 2015, described conditions inside as beyond abhorrent. He also said his detained friend claimed Iranian prison officials are trying to "stage manage" the situation inside the prison, coercing detainees into making filmed statements that they are being treated well.
"People are very concerned about the health of the arrested people. Mothers are there and they don't know anything about their child's situation, or even if they are alive," said Nik, a People's Mujahedin of Iran (MEK) protester outside Evin.
Another activist, Azadi, lamented that his 19-year-old friend was arrested on New Year's Eve, and "still now, no one has heard from him, no one knows where he is."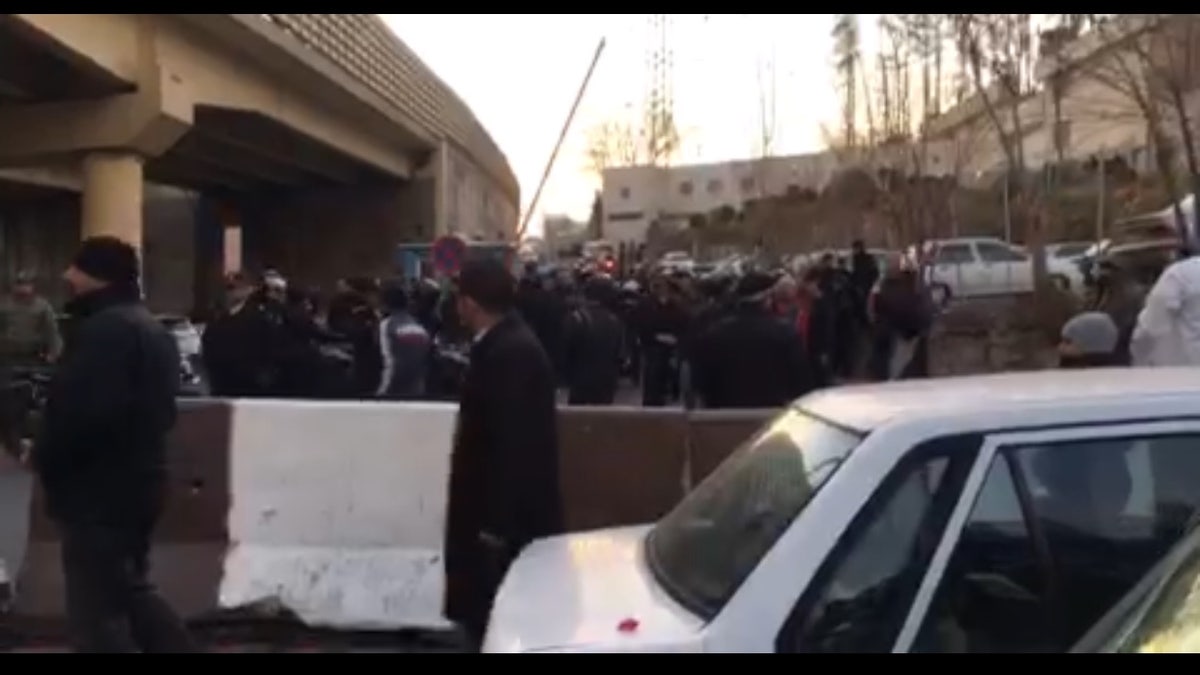 Concerns were heightened this week following official confirmation that at least two detainees have died in custody. Sina Qanbari, 23, allegedly committed suicide in Evin on Monday. Another activist, Vahid Heidari, reportedly took his own life Tuesday, while detained in the central Iranian city of Arak.
But the official explanation of suicide in these cases is being met with skepticism.
"Sina went in there a healthy 23-year-old," said Dokhi Fassihian, senior program manager for the Middle East and North Africa Programs with independent watchdog Freedom House. "No one should believe that he just took his own life. There are urgent concerns of mistreatment, and we should all be speaking out."
Three other detainees are also believed to have died behind bars this week, under questionable circumstances. And 21 people are reported to have died in the clashes since the protests began.
LIFE AFTER ISIS: CHRISTIANS SAY THEY CAN'T GO HOME WITHOUT INTERNATIONAL PROTECTION
IRAN LAWMAKER SAYS 3,700 ARRESTED IN DAYS OF PROTEST, UNREST
One Iranian woman, speaking from Europe, told Fox News by phone on Tuesday that her family member – 31-year-old Alireza Gomar – suffered a "bullet in the heart" while demonstrating outside an office for the Iranian Revolutionary Guard Corps (IRGC) in Tuyserkan, Hamadan Province, on Dec. 31. The relative said he was rushed to the hospital by fellow activists but later died and that members of the Iranian Revolutionary Guards took his body – and others who had been wounded – directly from the hospital.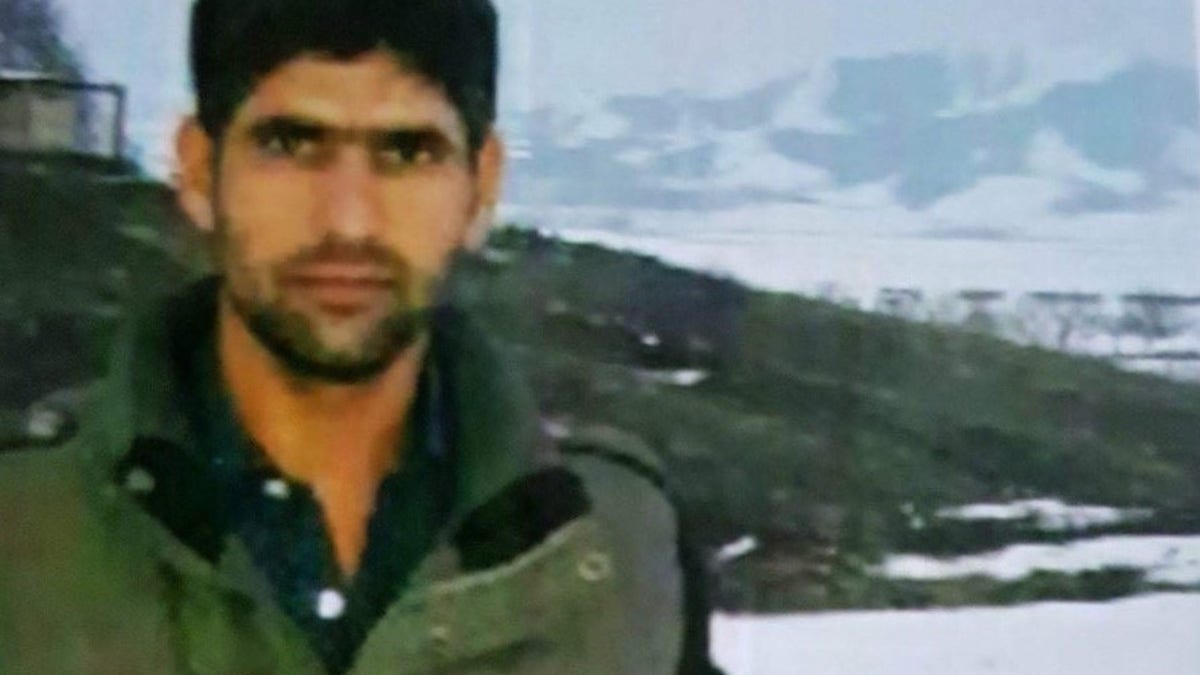 "Our family had to beg to get the body back. The Guards wanted them first to agree to be silent, to not tell the media what had happened," the relative claimed. "Only after five days did they get his body back as the family kept up the pressure, but there were IRGC surrounding the funeral."
Human rights groups continue to express their grave concern over the treatment of detainees, arbitrary arrests and acts of intimidation by law enforcement.
"Iranian authorities should ensure that all deaths in detention and allegations of ill-treatment are swiftly and independently investigated," Human Rights Watch said Tuesday. Meanwhile, Amnesty International continues to demand Iranian officials "take all necessary steps to protect detainees from torture and
prevent any further deaths."
A representative for the International Committee of the Red Cross (ICRC) told Fox News that it does not currently visit places of detention in Iran.
Iranian authorities have rebuffed claims of prisoner mistreatment, pointing out at least 70 detainees have been released on bail, and those remaining have not been mistreated. Iranian Foreign Minister Javad Zarif reiterated this week that citizens "enjoyed the right to peaceful protest," and the head of Tehran's Revolutionary Court, Musa Ghazanfarabadi, stressed that – despite Iran's track record of lengthy waiting times before even starting legal proceedings – arrested protesters will be promptly tried.
Yet the outcome for some could be grim. Those accused of leading the anti-government movement may face "moharebeh" charges – an Islamic code that refers to opposing God – something that carries the death penalty.