Iranian military parade attack kills at least 8 from Revolutionary Guard: state media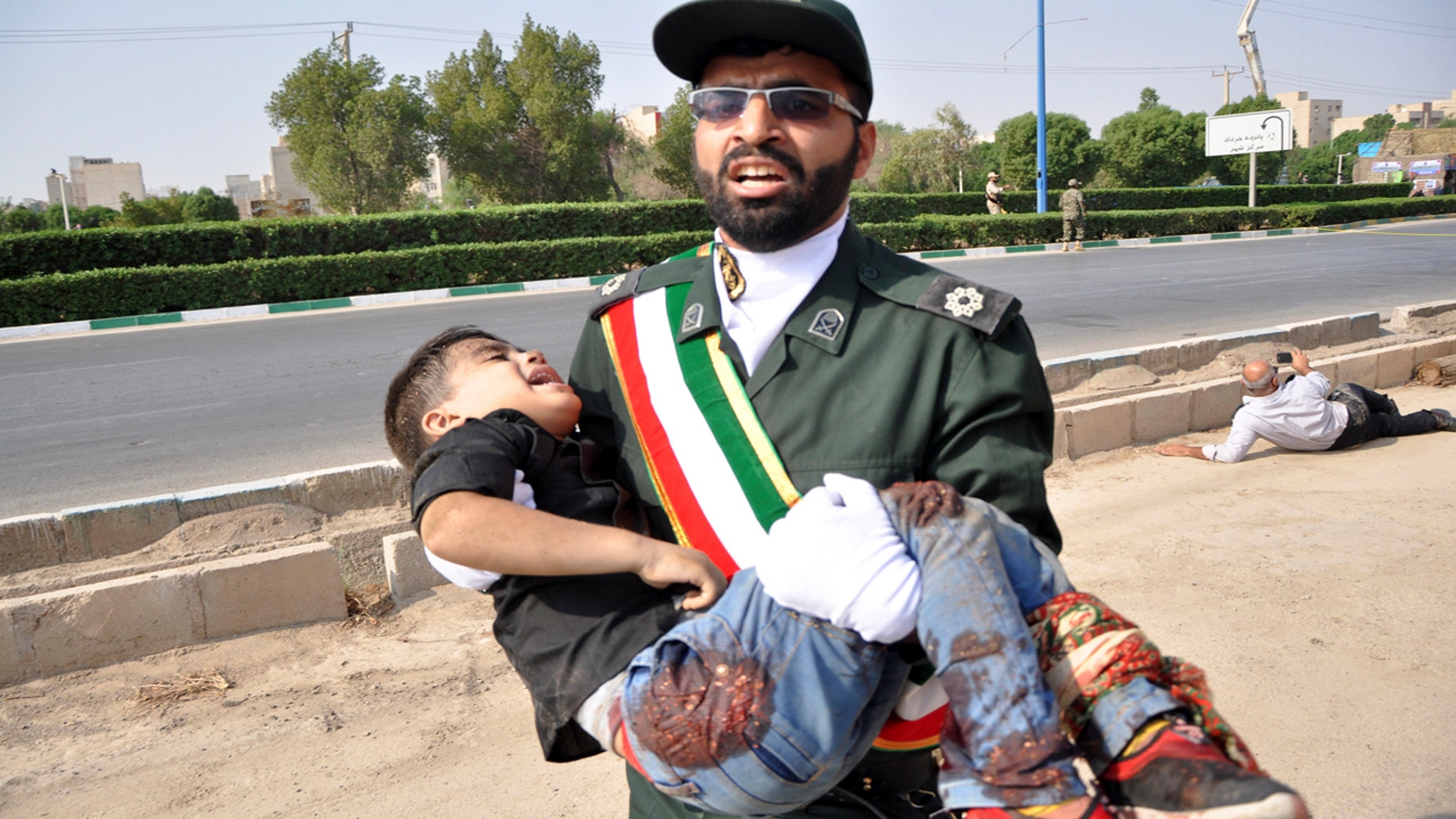 Gunmen attacked a military parade in the southwest Iranian city of Ahvaz on Saturday, killing at least 24 people - including eight members of the Revolutionary Guard - and wounding 53, state media said.
Those wounded in the attack included a woman and a child, the state-run IRNA news agency reported. The agency did not elaborate.
Earlier reports described the assailants as "Takfiri gunmen," a term previously used to describe ISIS.
IRAN ALLOWS AL QAEDA OPERATION WITHIN ITS BORDERS, SAYS REPORT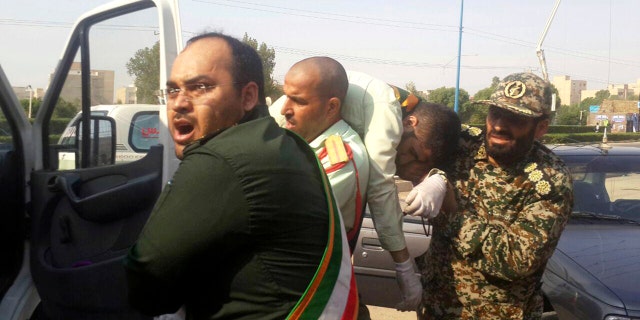 The semi-official Fars news agency, which is close to the elite Revolutionary Guard, said two gunmen on a motorcycle wearing khaki uniforms carried out the attack.
"Terrorists recruited, trained, armed & paid by a foreign regime have attacked Ahvaz. Children and journos among casualties. Iran holds regional terror sponsors and their US masters accountable for such attacks. Iran will respond swiftly and decisively in defense of Iranian lives," Javad Zarif, foreign minister of Iran, tweeted on Saturday.
Zarif's language echoed the White House on Sept. 11 this year when the U.S. blamed Iran for a rocket attack on the U.S. Embassy in Baghdad and U.S. consulate in southern Iraq in Basra.
"America will respond swiftly and decisively in defense of American lives," the White House statement said.
TRUMP AND KERRY TRADE BARBS OVER EX-SECRETARY OF STATE'S MEETINGS WITH IRANIAN REGIME
State television showed images of the immediate aftermath. In it, paramedics could be seen helping someone in military fatigues laying on the ground. Other armed security personnel shouted at each other in front of what appeared to be a viewing stand for the parade.
The ISNA news agency published photographs of the attack's aftermath, with bloodied troops in dress uniforms helping each other walk away. The attack struck on Ahvaz's Quds, or Jerusalem, Boulevard.
There was no immediate claim of responsibility.
Ahvaz is the capital of Iran's oil-rich Khuzestan province. The province in the past has seen Arab separatists attack oil pipelines.
The assault shocked Tehran, which largely has avoided militant attacks in the decades after the tumult surrounding the Islamic Revolution.
Fox News' Lucas Tomlinson, Amy Lieu and the Associated Press contributed to this report.