Iran Terror 'Sleeper Cells' Are Infiltrating South America, Argentine Prosecutor Says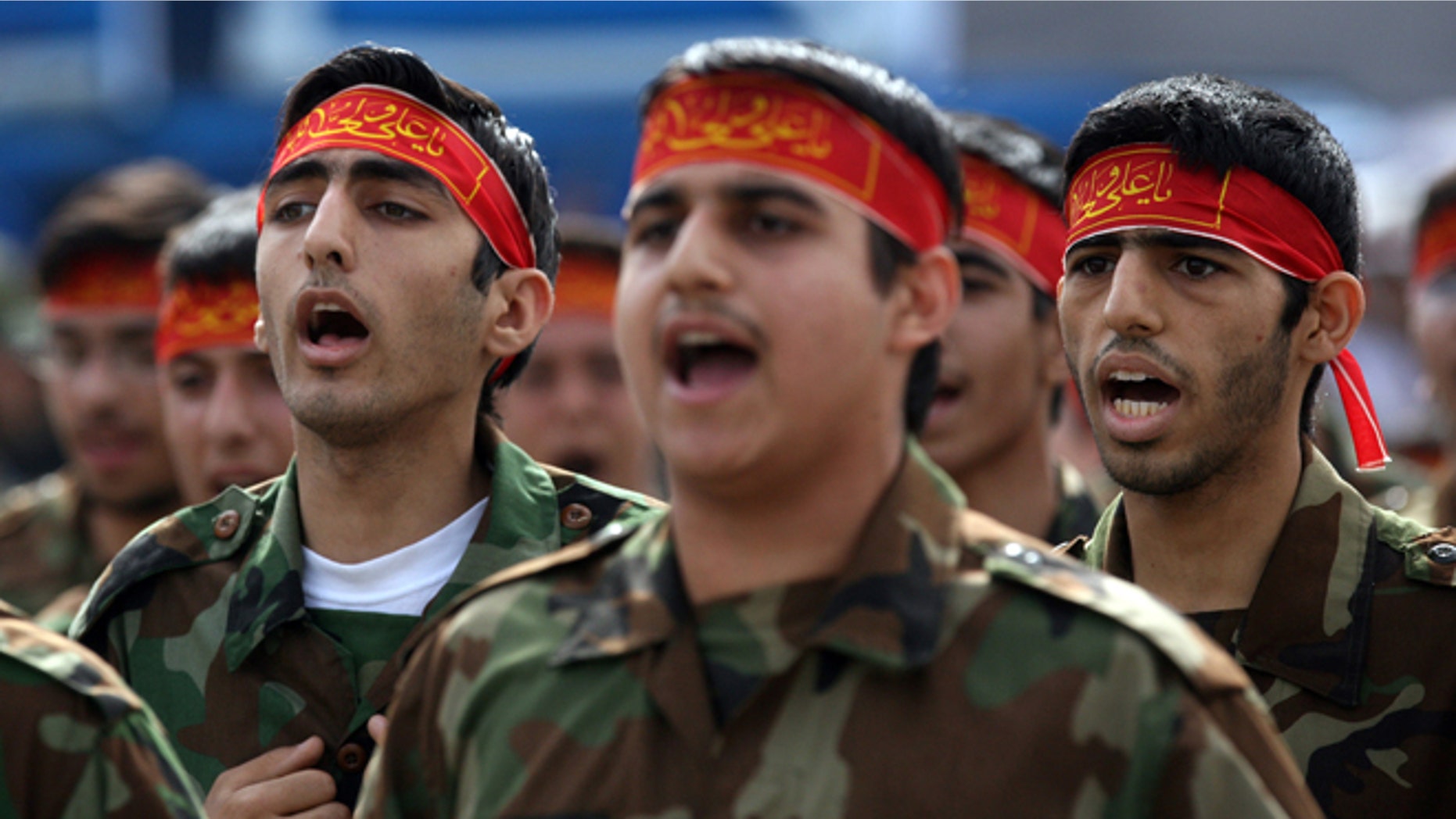 BUENOS AIRES, Argentina – Iran is "infiltrating" South America and setting up intelligence networks to carry out terrorist attacks in the region, an Argentine prosecutor said Wednesday.
The prosecutor, Alberto Nisman, has been engaged for 20 years in the effort to charge a handful of former Iranian officials with masterminding the 1994 bombing of a Buenos Aires Jewish center.
Nisman accused Mohsen Rabbani, Iran's former cultural attaché in Buenos Aires and a suspect in the attack that killed 85 people, of working continually over the last two decades to develop an intelligence network in Brazil, Paraguay, Uruguay, Chile, Colombia, Guyana, Surinam and Trinidad and Tobago.
"These are sleeper cells. They have activities you wouldn't imagine. Sometimes they die having never received the order to attack," Nisman said as he presented a 500-page indictment.
Iran has sought "to infiltrate the countries of Latin America and install secret intelligence stations with the goal of committing, fomenting and fostering acts of international terrorism in concert with its goals of exporting the revolution."
He said Iran has sought "to infiltrate the countries of Latin America and install secret intelligence stations with the goal of committing, fomenting and fostering acts of international terrorism in concert with its goals of exporting the revolution."
Iran no longer has an ambassador in Argentina. No one answered the phone after hours Wednesday at the Iranian Embassy in Brasilia, Brazil.
Nisman's concerns about Iran's interest in South America are seen as a viable threat from the U.S. State Department and President Barack Obama.
Obama signed the "Countering Iran in the Western Hemisphere Act" into law last year in an effort to assess Iranian-related threats in Central and South America. Concern over Iran in South America hit a threshold in October 2011, when the Justice Department filed charges that revealed a failed plot by Iranian officials to use a Mexican drug cartel to assassinate a Saudi diplomat in Washington.
Iran has established six embassies in Latin America since 2005, bringing the total to 11, and has built 17 cultural centers in the Western Hemisphere.
Some analysts, like Larry Birns, director of The Council on Hemispheric Affairs, are skeptical about claims of Iranian terror infiltration in South America because of a lack of evidence. According to Birns, the 1994 attacks in Argentina are the "closest we've come" to hard evidence of Iranian meddling. Still, he said, there are real reasons for Iran to be interested in South America.
"When you are isolated and marginalized like Iran, you are basically looking for alliances," Birns said. "They go around looking for distressed nations ... and engage in negotiations, joint projects that very often are never completed."
Nisman has tried for years in vain to get Rabbani and the other suspects extradited to face trial in Argentina. Iran denies any involvement in Argentina's worst terrorist attack, but has agreed to set up a "truth commission" to facilitate Nisman's taking the suspects' testimony in Tehran. Nisman said it's not his role to comment on that accord, which has been harshly criticized by Argentine Jewish leaders.
Nisman said the attack that destroyed the Argentine-Israeli Mutual Association building was no isolated incident, but "part of a much larger plot, in which the role of Rabbani was not limited to Argentina but extended as far as Guyana, as well as being responsible for coordinating these activities across all of South America."
The indictment now goes to the judge overseeing the case, Rodolfo Canicoba Corral. Nisman said he also sent copies to the countries he named, in keeping with Argentina's international agreements, so that they too can take action.
The Simon Wiesenthal Center in Los Angeles welcomed Nisman's indictment and said its evidence shows Argentina should end its agreement with Iran for the joint commission.
"There is no question that the AMIA bombing was an action planned and carried out by Iranians and their agents. Prosecutor Nisman's expose of the Tehran regime's continent-wide tentacles must render the Iran-Argentine cooperation agreement on investigating the AMIA bombing null and void," said a statement issued by Rabbi Abraham Cooper, Dr. Shimon Samuels and Sergio Widder, senior officials at center.
Nisman said that he has compiled a huge file of evidence including reports from the region, Europe and the United States, and that Iran's involvement goes way beyond the 1994 bombing. He described a decades-long effort by Iran to lay the groundwork for future terrorist attacks, either using Iranian agents "or through their terrorist ally Hezbollah."
The indictment names eight Iranis and a Lebanese national, and Nisman urged Interpol to help arrest all of them. In addition to Rabbani, they include Iran's current defense minister, Gen. Ahmad Vahidi; former President Akbar Hashemi Rafsanjani; former Intelligence Minister Ali Fallahian; former Foreign Minister Ali Akbar Velayati, former Revolutionary Guard chief Mohsen Rezaei; former ambassador to Argentina Hadi Soleimanpour; and the Iranian Embassy's former third-ranking diplomat, Ahmad Reza Asghari.
Nisman said the indictment provides new elements that strengthen the case against Iran's top officials, and proves that Rabbani oversaw Abdul Kadir, who is now serving life in prison for a frustrated attack on New York's John F. Kennedy airport in 2007.
The accord between Iran and Argentina on the "truth commission" has yet to go into effect. The deal has been fiercely defended by the government of President Cristina Fernandez as the best means of resolving a case that has moved forward only in fits and starts in Argentina's judiciary, and been frustrated all along the way by Iran's refusal to cooperate.
Based on reporting by The Associated Press.
Follow us on twitter.com/foxnewslatino
Like us at facebook.com/foxnewslatino