Iran, Syria, Egypt among issues discussed by Secretary of State Kerry, EU foreign policy chief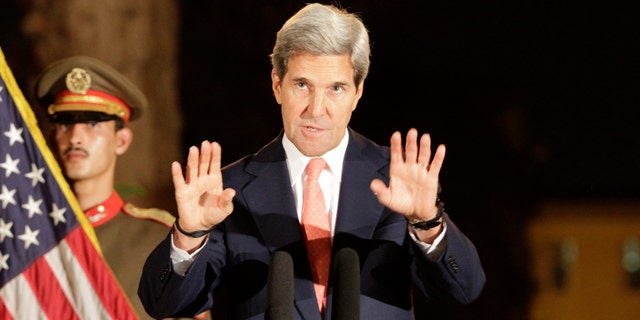 LONDON – U.S. Secretary of State John Kerry and the European Union's foreign policy chief held talks Sunday in London on Iran, Syria, Egypt, the Mideast peace process and other matters.
The State Department says Kerry's session with Catherine Ashton was "very productive."
One focus was the upcoming negotiations between Iran and the five permanent U.N. Security Council members and Germany. The talks are set for Tuesday and Wednesday in Geneva.
International penalties over Iran's nuclear program have damaged Iran's economy, and Iran wants to ease them in exchange for some concessions. The West contends Iran is trying to make a nuclear weapon. Tehran says its program is for peaceful purposes.
Kerry and Ashton also discussed efforts to organize an international peace conference aimed at achieving a political transition in war-torn Syria.