Iran says Trump's 'absurd tweets' have incited disruption
An Iranian ambassador lambasted President Trump Wednesday for encouraging disruption in Iran with his "absurd tweets," and crossing "every limit" in international relations by expressing support for Iran's anti-government protestors.
Iranian Ambassador Gholamali Khoshroo, in a letter to U.N. officials, accused Washington of intervening "in a grotesque way in Iran's internal affairs," and singled out Trump and Vice President Mike Pence for "personally stirring up trouble."
"The President and Vice-President of the United States, in their numerous absurd tweets, incited Iranians to engage in disruptive acts," the ambassador wrote to the U.N. Security Council president and U.N. Secretary-General Antonio Guterres.
At least 21 people have been killed and hundreds arrested in Iran during a week of anti-government protests and unrest over economic woes and official corruption. Meanwhile, tens of thousands of people took part in counter-demonstrations Wednesday backing the clerically overseen government, which has said "enemies of Iran" are fomenting the protests.
Trump's tweets have expressed support for the protestors, saying Iran is "failing at every level" and declared that it is "time for change" in the Islamic Republic.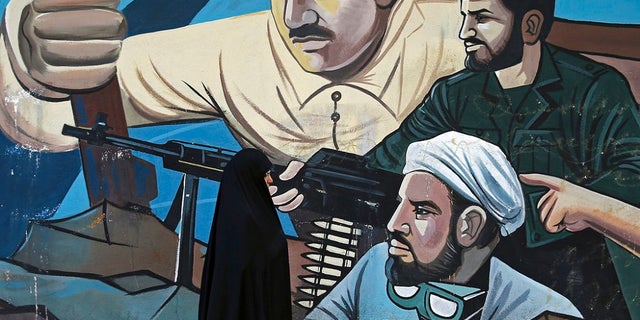 "Such respect for the people of Iran as they try to take back their corrupt government," he tweeted Wednesday. "You will see great support from the United States at the appropriate time!"
Khoshroo's letter maintained that Washington "has crossed every limit in flouting rules and principles of international law governing the civilized conduct of international relations." The
Trump's U.N. envoy, Ambassador Nikki Haley, called Tuesday for an emergency Security Council meeting on Iran, saying the U.N. needed to speak out in support of the protesters. But diplomats said on Wednesday that no meeting has been scheduled yet.
The Associated Press contributed to this report.