Iran rapidly expanding nuclear work, UN atomic agency says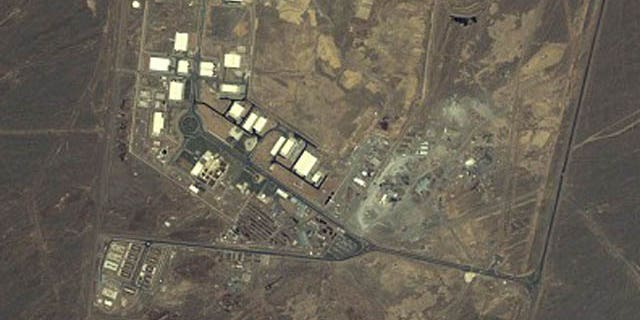 NEWYou can now listen to Fox News articles!
VIENNA – Iran has rapidly ramped up production of higher-grade enriched uranium over the last four months, the U.N. nuclear agency said Friday, in a confidential report that feeds concerns about how quickly the Islamic republic could produce an atomic bomb.
The report by the International Atomic Energy Agency also said Iran had failed to give a convincing explanation about a quantity of missing uranium metal. Diplomats say the amount unaccounted for is large enough to be used for experiments in arming a nuclear missile.
Iran insists it is not interested in nuclear weapons and says its activities are meant either to generate energy or to be used for research. But the report contained little assurances the country's activities are purely peaceful.
Instead, it also confirmed that two IAEA missions to Tehran within less than a month had failed to dent Iran's refusal to assist an IAEA probe of suspicions that the country has been secretly working on aspects of a nuclear weapons program.
The confidential report obtained by The Associated Press said the agency continues to have "serious concerns regarding possible military dimensions to Iran's nuclear program."
The report was issued to the IAEA's 35-nation board and the U.N. Security Council as the latest update on what the agency knows and what it suspects about Iran's nuclear program.
It comes amid heightened tensions caused by Iran's refusal to reign in nuclear activities that much of the world fears could be redirected toward a weapons program. A rapid series of sanctions imposed by the U.S., the European Union and others imposed on Tehran have only increased acrimony without any sign that Iran is ready to compromise.
Instead, it has retaliated by imposing oil embargoes on Britain and France and threatening other European nations that act against it with similar punishment.