Iran parliament begins debate on Rowhani cabinet picks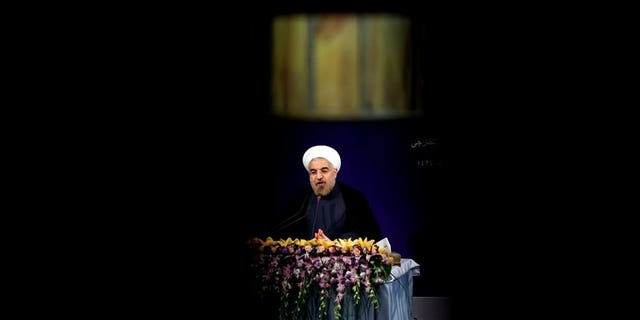 TEHRAN (AFP) – Iran's parliament on Monday began debating the 18-member cabinet proposed by President Hassan Rowhani ahead of a vote of confidence later this week.
Addressing lawmakers at the start of the session, Rowhani said his priority was to tackle Iran's economic crisis and its disputed nuclear programme in a bid to lift the several rounds of punishing Western sanctions.
Rowhani unveiled his all-male cabinet of technocrats on August 4 but his nominations must be confirmed by the conservative-dominated parliament in a process that has several stages.
The new president must first present his programme and defend his choice of ministers to parliament, after which five MPs will defend the government and five others challenge it.
Then supporters and opponents of each minister will speak before the vote of confidence on Wednesday, on a minister-by-minister basis rather than on the cabinet as a whole.
Rowhani's choices have already come under fire from ultra-conservative MPs.
The ministers of education, science and universities, housing and oil have come in for particular criticism for their roles in the demonstrations that followed the controversial 2009 re-election of ex-president Mahmoud Ahmadinejad.
The four men proposed for these portfolios were members of reformist candidate Mir Hossein Mousavi's election campaign in 2009.
Ahmadinejad's re-election triggered huge anti-regime protests by supporters of Mousavi and fellow reformist candidate Mehdi Karroubi who alleged the vote had been rigged.
Those protests provoked a deadly crackdown and led to dozens of reformist figures and journalists being detained.
Mousavi and Karroubi have been under house arrest since early 2011.
Conservative MP Attollah Hakimi slammed "the presence of plot leaders" in Rowhani's lineup and the "advanced age" of the proposed ministers.
But a large number of deputies put their names down to defend the choices, signalling an easy path for the confidence vote.
In his address to parliament, Rowhani laid stress on the Islamic republic's ailing economy and condemned the Western methods to apply pressure.
International sanctions have crippled the once lucrative oil sector, cut its access to global banking and contributed to soaring inflation, which has hit around 40 percent.
"We all know that our country is in a difficult social and economic situation, and international pressure has aggravated these problems," Rowhani told parliament.
The sanctions are aimed at "limiting or closing the country's channels of exchange with the outside," he said, denouncing "the method used by Western countries... who have taken society's elementary needs hostage" to put pressure on Iran to give up its controversial nuclear programme.
He added that "in the field of diplomacy, the government was going to try to tackle this international challenge while defending the nation's will" to hold on to its nuclear rights.
At his first press conference after taking office on August 4, Rowhani had urged "serious" talks with the international community without delay to allay concerns about Iran's nuclear programme.
But he said that he would not surrender Iran's "rights" to enrich uranium for civilian energy purposes.