Iran nuclear talks run into snags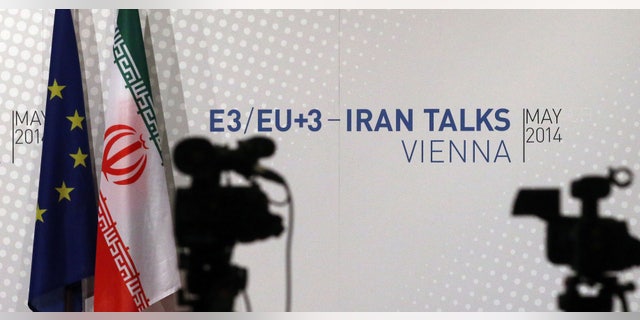 VIENNA – Talks between Iran and six world powers hit a major snag Friday over the future size of a nuclear program that Tehran says it needs to expand to fuel atomic reactors, but which the U.S. fears could be used to make nuclear weapons.
The disagreement had been looming in the background since talks began Feb. 18 on a comprehensive deal meant to constrain Iranian nuclear work that can make such arms in exchange for full sanctions relief on Tehran's economy. So negotiators had concentrated on less contentious components of a final deal in previous rounds.
But both sides reported difficulties as the talks went into their third day.
Iranian Deputy Foreign Minister Abbas Araqhchi told Iran's IRNA news agency the negotiations are moving "very slowly and with difficulty."
A Western official with detailed knowledge of the negotiations was more specific, telling The Associated Press the two sides were at loggerheads over enrichment.
Iran denies any interest in nuclear weapons, saying its enrichment program is meant only to make reactor fuel. But because the technology can also create weapons-grade uranium for warheads depending on the level of enrichment, Washington and its allies want strict constraints on its size and scope.
The official declined to go into the specifics of what separated the two on the issue at the negotiating table and demanded anonymity because he wasn't authorized to discuss the confidential talks.
But general differences have long been known. Iran's nuclear chief, Ali Akbar Salehi, has said publicly that Tehran needs up to 100,000 centrifuges -- the enriching machines -- for a future nuclear network.
That's about five times as many as the centrifuges Iran now has standing but idle, 10 times that of the machines actually enriching -- and much more than the few thousand that diplomats say the U.S. and its allies are prepared to allow.
Related differences focus on length of constraints on enrichment and other nuclear activities that could be proliferation-relevant. The diplomats say Washington and other Western countries want decade-long limits, whereas Tehran is pushing only for a few years before all restrictions are lifted.
The dispute over enrichment surfaced less than two months before the July 20 target date for a deal and follows encouraging signs of progress on less contentious issues in earlier rounds that had raised hopes that a pact could be sealed by then.
Diplomats say there is a tentative agreement to re-engineer a partially built reactor so that it would produce less waste plutonium -- material that also can be used for the core of a nuclear weapon.
They also say Iran is ready in principle to sign an agreement with the U.N. atomic agency that would allow its experts to visit any declared nuclear site at very short notice, investigate suspicions of undeclared nuclear activity and push for deeper insight into all atomic work.