Iran MPs approve 15 of Rowhani's 18 cabinet picks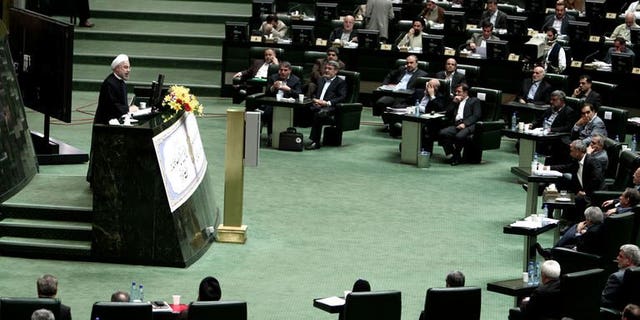 TEHRAN (AFP) – Iran's parliament approved on Thursday all but three of President Hassan Rowhani's 18 cabinet picks, allowing the government to start work, parliament speaker Ali Larijani said.
He said the proposed ministers of education, Mohammad Ali Najafi, of science, research and technology, Jafar Mili-Monfared -- both considered close to reformists -- and Massoud Sontani-far, at sports and youth, were rejected.
Among the key approvals were Mohammad Javad Zari as foreign minister and Bijan Zanganeh for the oil portfolio.
Voting was on a candidate-by-candidate basis and not on the cabinet as a whole.