Iran lets citizens pose for photos in front of Syrian war scenes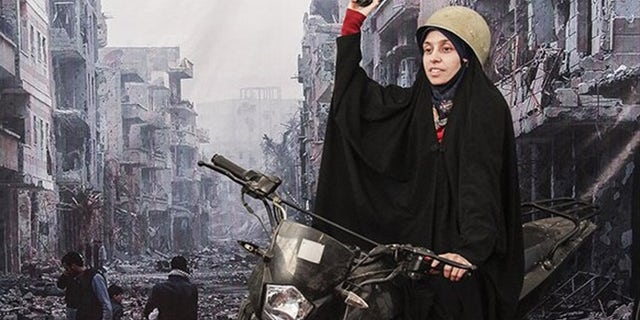 NEWYou can now listen to Fox News articles!
A scene of devastation – or a great photo opportunity?
Visitors to the Tehran Book Fair in Iran's capital city this month have been given the chance to pose in front of recreated scenes from the bloody conflict in Syria, casting themselves as heroes, state media report.
Some of the photos released by the Islamic Republic News Agency showed men and women sitting on motorcycles, while others were holding grenades in their hands.
The images have drawn criticism on social media.
"Souvenir with the misery of a nation, souvenir with interference in another country," one man tweeted, using the hashtag #shame in Persian, according to Radio Free Europe.
"People have taken their pictures while smiling next to a demolished city!" another woman reportedly wrote.
Also on display at the book fair were images of so-called Iranian martyrs who died in the war.