Iran foreign minister visits Qatar amid diplomatic standoff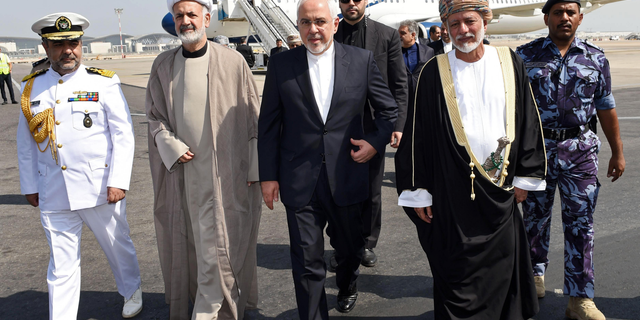 DUBAI, United Arab Emirates – Iran's foreign minister is in Qatar for talks with top officials there as a quartet of Arab nations continues to boycott the energy-rich country.
Mohammad Javad Zarif's visit on Tuesday comes after Qatar in August restored full diplomatic relations with Iran. Zarif was in Oman on Monday.
Qatar pulled its ambassador from Tehran in early 2016 after Saudi Arabia's execution of a prominent Shiite cleric sparked attacks on Saudi diplomatic missions in Iran. The pullout was in solidarity with the kingdom.
The boycott now by Saudi Arabia and others is partly over what they perceive as Doha's overly warm ties with Tehran.
Iran and Qatar have strong shared commercial interests, namely a massive offshore natural gas field, called the South Pars Field by Tehran and the North Field by Doha.