IOC President: 'Enough is enough,' FIFA needs 'credible external' presidential candidate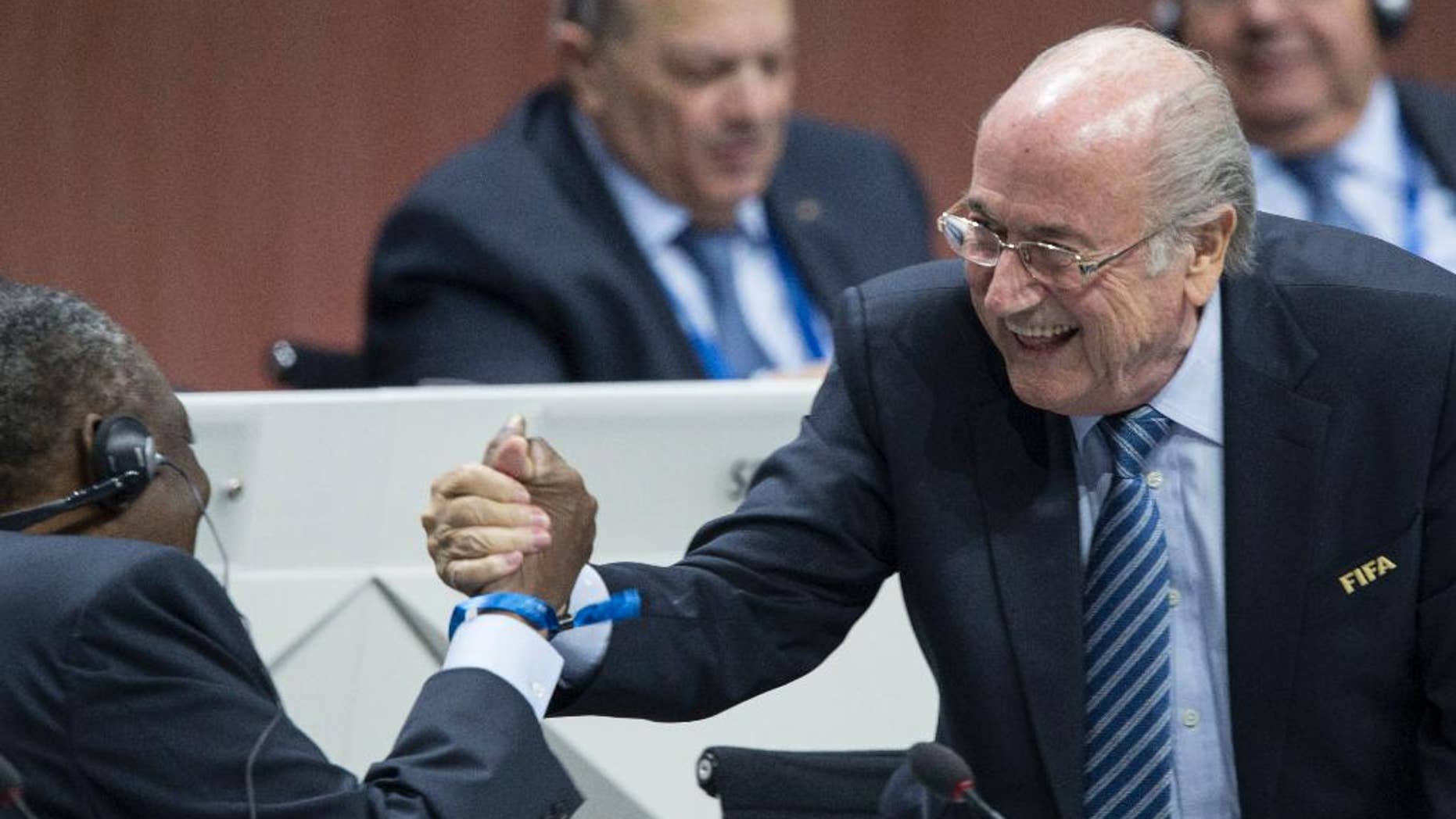 LONDON – Declaring that "enough is enough," IOC President Thomas Bach called Thursday for an "external presidential candidate" to take over FIFA and restore credibility to world soccer's scandal-scarred governing body.
In a strongly worded statement, the International Olympic Committee president said FIFA must speed up its reform process and consider appointing a respected outside figure who can bring legitimacy and public confidence to the body.
"They should ... be open for a credible external presidential candidate of high integrity, to accomplish the necessary reforms and bring back stability and credibility to FIFA," Bach said.
While no names were mentioned, some IOC officials have suggested a figure like former U.N. Secretary-General Kofi Annan could be a possibility for the role.
Bach spoke out shortly after Blatter, a former IOC member, was suspended by the FIFA ethics committee for 90 days amid a Swiss criminal investigation into alleged corruption. UEFA President Michel Platini, who had been considered the favorite to replace Blatter, was also suspended for 90 days, along with FIFA secretary general Jerome Valcke.
"Enough is enough," Bach said. "We hope that now, finally, everyone at FIFA has at last understood that they cannot continue to remain passive. They must act swiftly to regain credibility because you cannot forever dissociate the credibility of FIFA from the credibility of football."
FIFA is scheduled to elect a new president on Feb. 26. Another presidential hopeful, Chung Mong-joon of South Korea, was suspended for six years in a separate case.
"FIFA must realize that this is now about more than just a list of candidates," Bach said. "This is also a structural problem and will not be solved simply by the election of a new president."
Bach said FIFA must "accelerate and deepen the reform process in order to comply with accountability, transparency and all the principles of good governance" in line with the IOC's "Olympic Agenda 2020" reform program.
FIFA said Issa Hayatou, the longtime head of the African soccer confederation who was reprimanded four years ago by the IOC in a FIFA kickbacks scandal, will take over as acting FIFA president.
Hayatou said he would not run for president in February's election but remained committed to the reform process.
The Swiss criminal case against Blatter centers on alleged misuse of FIFA money through a $2 million payment to Platini, who was questioned as a witness.
Blatter was also questioned by Swiss investigators about broadcasting contracts sold to former FIFA vice president Jack Warner in 2005.
Blatter's 16-year term as an IOC member ended in August. He told the IOC that he would not seek re-election because he would be leaving as FIFA president a few months later.
Hayatou has been an IOC member since 2001. He received a reprimand in 2011 following an investigation by the IOC's ethics commission into payments received from FIFA's former marketing agency ISL, which collapsed with debts of $300 million in 2011.
Lamine Diack of Senegal, the president of the IAAF at the time, received a warning from the IOC in the same case.
The ISL case also led to the resignation from the IOC of former FIFA President Joao Havelange.