International team to investigate in slain journalist case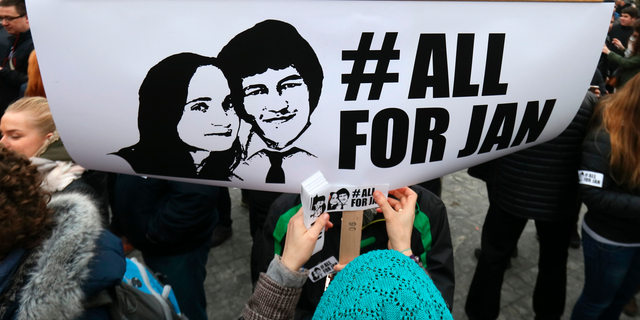 NEWYou can now listen to Fox News articles!
BRATISLAVA, Slovakia – Slovakia's prosecutor general has signed a deal to create an international team to investigate into the slayings of an investigative journalist and his fiancee.
A spokeswoman for Jaromir Ciznar says the prosecutor agreed on the deal in The Hague on Wednesday with Italian judicial authorities, and representatives from Europol and the Eurojust agency, which coordinates the fight against organized crime in Europe.
Jan Kuciak and Martina Kusnirova were shot dead in their home on Feb. 21. Slovak authorities said the slayings' circumstances suggest it was a contract killing likely linked to Kuciak's work.
Kuciak was investigating possible widespread government corruption and ties between politicians and Italian mobsters.
The killings triggered a political crisis that resulted in major protests, the government's collapse and the national police chief's dismissal.